December 10, 2012
2012 Christmas Message from Region 8 Director Gary Casteel
2012 has indeed been a busy year in Region 8. Reflecting on the year seems natural as we reach the close- it reminds us of where we are and where we have been.
We began the year with Kentucky being added to our region in March, picking up a number of new locals and thousands of new members. Our brothers and sisters of Kentucky have a long standing tradition of social activism and we welcome them whole heartedly.
In 2012 we also added new members in Region 8 through organizing. We had successful drives in Alabama, Kentucky and Tennessee and laid the ground work for future pushes in other places in the region. We welcome these new union members and look forward to working with them to further the cause of labor and defending the American Dream for another generation of working families. Organizing is vital to protect more families from the growing threat against the working class.
Labor from its inception has been the guardian of the working class. The conservative media calls labor a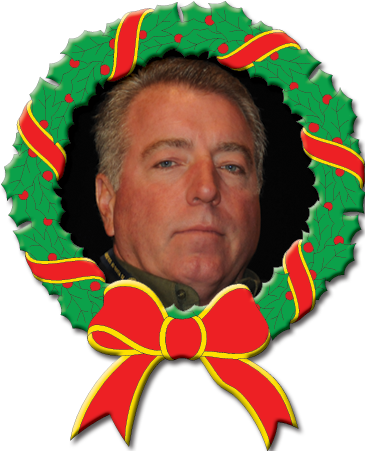 "special interest group" and they are right – America's families are our interest. We stand for a living wage, fair health care, fully funded schools and the right of every citizen to actively pursue the American dream. As a matter of fact UAW contracts paved the way for pension plans, cost of living increases, employer provided health care and gave workers a voice in the workplace. When labor is strong- America is strong.
But these days the rich and powerful are attacking labor on all fronts. Two billionaire brothers tried their best to buy the White House this year – to go with a Congress and many state legislatures they have already bought. However, labor led the way in educating America's voters. Ohio became ground zero in this election and it was UAW members who took to the ground knocking on doors and educating voters. While we were successful in turning back the corporate raiders from the White House, the billionaires club isn't going away quietly. In one day the Michigan State Legislature passed a "Right to Work "law to attack labor. A number of other states have right to work laws but passing one in Michigan was intended as a strike right to the heart of labor. But, there is one thing our opponent fail to grasp and that is an injury to one is an injury to all. As labor's anthem "Solidarity Forever" states "Yet what force on earth is weaker than the feeble strength of one." When a worker belongs to a union they are part of that force. So let the rich and powerful beware- attacking us simply makes us stronger. Never is organized labor stronger than when we are attacked.
This time of year is all about family – and at the end of the day that is what we are about. Every day our members go off and labor for their families. We join causes to make this a better union, better country and a better world. This country belongs to the future – we are just the current custodians. Our children's future is only as bright as our resolve. This holiday season, be a beacon for your family. Take up the mantle of labor and join our fight. There is no better gift we can give our children than the promise of a better, fairer and safer tomorrow.
In closing, I want to offer our wishes to each of you and your families for a great holiday season. May your time be filled with love and laughter in the joy of the season.
On behalf of the leadership, Region 8 staff and the Casteel family, have a joyous holiday and happy New Year.
Gary Casteel
UAW Region 8 Director