UAW Region 8 Director Mitchell Smith
Mitchell Smith was elected director of UAW Region 8 at the 37th Constitutional Convention in June 2018.
Region 8 covers the Southeast, including Tennessee, Kentucky, Virginia, West Virginia, North Carolina, South Carolina, Mississippi, Alabama, Georgia, Florida, the District of Columbia, Maryland, Delaware and the following counties in Pennsylvania: Franklin, Cumberland, Adams, and York.
Previously, Smith served as assistant director of the union's Transnational Department, which services and assists employees working at Japanese, South Korean and German original equipment manufacturers and German parts suppliers in the United States.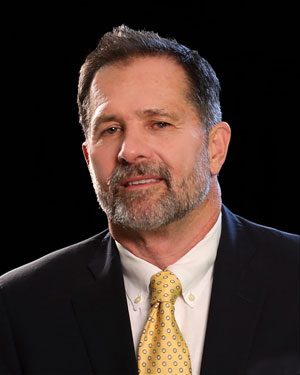 In that capacity, he has been involved with various UAW organizing drives with the UAW.
In 2005, UAW President Ron Gettelfinger appointed Smith to the position of International representative assigned to Region 8. His work included servicing various local unions throughout the South.
He joined the UAW in January 1986 and became a member of Local 882 in Atlanta, Georgia, while working as a maintenance electrician at Ford Motor Co.
From 1987 to 1999 coworkers elected him a member of the skilled trades committee and later as a member of the unit bargaining committee. From 2002 to 2005, his local elected him building chairperson.
While at Local 882, Smith served in various positions including as resolutions committee chair, a member of the International Skilled Trades Advisory Committee and a member of Sub Council No. 2 and Sub Council No. 3.
Since 1988, he has remained politically active on various Democratic campaigns in Georgia.
From 2000 to 2007, he coached cross country, track and field for New Creation Center for Independent Studies in McDonough, Georgia. From 2000 to 2010, he volunteered for Soup Kitchen of Jesus Life Ministries in Atlanta.
A graduate of Nixa High School in Nixa, Missouri, Smith is lay pastor for Grace Community Fellowship Church.
He is married and has four children and one grandson. Smith lives in Atlanta.