June 16, 2023
UAW Region 8 Supports The Kentucky Sheriffs Boys & Girls Ranch
The Kentucky Sheriffs Boys & Girls Ranch is dedicated to redirecting the lives of children in Kentucky; to build their self-esteem, moral character, and teach them to have respect for themselves as well as law enforcement professionals and an opportunity for disenfranchise children through communication to not fear law enforcement and likewise law enforcement to understand disenfranchised children.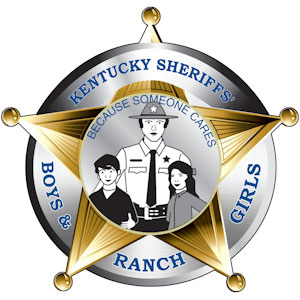 Boy and Girl campers intermingle with counselors through activities such as camping, outdoor games, hiking, fishing, etc. The summer camp will welcome new campers weekly for a total of 4 weeks. The boys and girls come from over 105 counties in Kentucky and reach across several counties in neighboring Tennessee.
The United Auto Workers Union Region 8 under the Leadership of Director Tim Smith and Assistant Director George Palmer have continued to invest in this camp for the underprivileged , this being the fourth year . Director Smith, a former athlete and coach who has a heart for urban and rural youth , believes that outdoor sports activities are an opportunity to engage with young boys and girls through mentorship.
Director Smith has reached out to retired International Representative Tom Savage, also a former athlete and former volunteer youth coach to spend time with the campers on behalf of the leadership and members of our great region.
This year brother savage visited the campers on June 14, which happened to be UAW red shirt day as we show our solidarity throughout our great institution. This was a very successful outing as brother savage with the help of Administrative Secretary Mary Jo Nichols presented the campers with red UAW backpacks filled with snacks, notebooks , pins , UAW paraphernalia . Brother Savage was given the opportunity to talk to the campers about the history of the UAW, as Brother Savage left the campers with two major requests from the campers to the UAW. The campers ask to be blessed with a new Ford F-150 from Louisville and many requests for a New Corvette from Bowling Green.