January 12, 2023
Remembering Dr. King 2023:
Living Together as Brothers Or Perish as Fools
On Monday, January 16, 2023, the United States will pause in remembrance of Dr. Martin Luther King, Jr. This day is set aside to honor the accomplishments of this great man, the impact he had on society, and his vision for a greater tomorrow.
Dr. King was indeed a man of vision. He saw a world where the content of character was the measure of a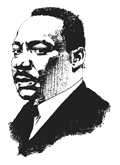 man. These days, character is something we see sadly declining in America, as 24-hour news cycles and social media, at times, seem to celebrate the lack of character. Sometimes, I cannot help but wonder what Dr. King would think about today's society? But then I am reminded that Dr. King endured a harsh society in his life. From having his house bombed, to being cast in jail, Dr. King saw society at its worst. There is a saying that goes "there is nothing new under the sun" and it seems sadly true as we witness this in our world daily.
Dr. King's quotes never fail to inspire and one of my favorites is "We must learn to live together as brothers or perish together as fools." When you listen to the attacks people unleash on others, you must wonder how many more fools we can endure.
A lesser known but equally as powerful quote by Dr. King is "An individual has not started living until he can rise above the narrow confines of his individualistic concerns to the broader concerns of all humanity." Individualistic concerns can explain the level of selfishness we often witness today. If we truly are our brother's keeper, then we place their needs ahead of our own. This union was founded on the principal of Solidarity and means we place the greater good of the many, instead of the few.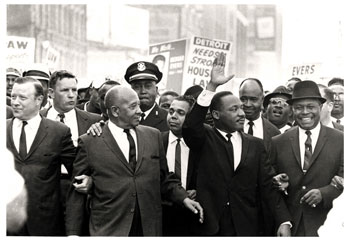 Today, we often forget the brotherhood shared between Dr. King and Walter Reuther. Walter Reuther frequently marched with Dr. King and supported his efforts. When Dr. King was arrested in Birmingham, Alabama, UAW President Walter Reuther raised the money to bail out Dr. King and those who were arrested with him. The famous "I Have a Dream" speech was written in an office at Solidhouse, the UAW Headquarters in Detroit. King was in Detroit preparing for the "Walk for Freedom and Reuther gave him an office to work out of. Two months later, Reuther would join Dr. King on the steps of the Lincoln Memorial as he gave the "I Have a Dream" speech during the March on Washington.
We in labor have a responsibility to make a difference for all our brothers and sisters of the working class or perish together. In his remarks from the steps of the Lincoln Memorial that fateful day in Washington, D.C. Walter Reuther stated we must "bridge the moral gap between American democracy's noble promises and it's ugly practices in the field of civil rights." Today we are still struggling to bridge that gap for millions of Americans whose race, gender, nationality, expression of faith and orientation are placed to the test every day. To exercise the highest goals of our ideals, we must stand for others following the example of Dr. King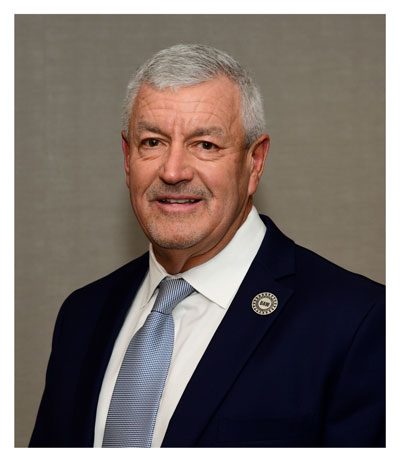 and Walter Reuther.
On this observance of the life of Dr. King, we must learn to work together as countrymen and as a union family. Nothing less will propel us into the future and the challenges and rewards that wait.
This Dr. Martin Luther King, Jr. Day, I ask you to narrow your concerns to the broader concerns of all humanity.
In Solidarity.
UAW Region 8 Director Tim Smith