August 2, 2023
Solidarity Forever Red Shirt Wednesday!!
This is member Patricia Hurst. Patricia has been employed at Forvia for seven years and has been a faithful dues paying member for the duration of her time here at Forvia. She started in 40 back rear line and worked her way up to gap leader and now is the final inspector on rear line. She makes sure that Forvia is sending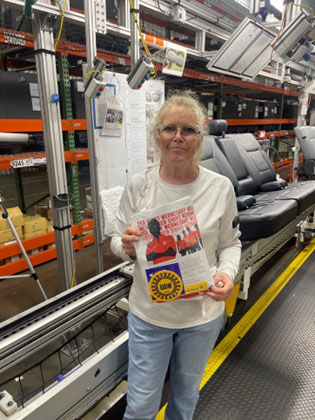 out quality products daily to insure future work for the company and its members. She loves spending time with her family and friends. She enjoys teaching and learning new things.
HELP ME THANK PATRICIA HURST FOR ALL HER
HARD WORK AND DETICATION TO LOCAL 2926!!!