We understand the benefit of belonging to a labor union, and are proud to be a part of one of the greatest movements within labor. Our members build automobiles, airplanes trucks and such. They also work in offices, package food and perform any other number of services for our citizens. Our members are active in their communities, holding public office, coaching youth sports, assisting with local charities, and religious groups.
We in the labor movement are very community minded, understanding that we are not simply an economic organization, but one that is devoted to social change. We believe in human rights, and the preservation of the American way.
We have four offices throughout the region, which include Atlanta, Georgia; Baltimore, Maryland; Mt. Holly, North Carolina and Birmingham, Alabama. The Region has a variety of departments to attend to the needs of the membership and community. These include:
- Community Action Program (CAP)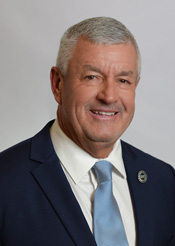 - Retirees
Take a moment to look around our Website to learn more about who we are, what we are about, where we are and how to join us. Thank you for your interest in UAW Region 8.
Tim Smith
Region 8 Director