December 15, 2022
Thank You From Region 8 Director Tim Smith
I would like to extend my thanks to everyone who voted for me for Region 8 Director in the 2022 UAW IEB General Election. I am honored and humbled that you have elected me to serve this membership as Region 8 Director over the next four years.
When I was organizing my local union back in 1997, I never dreamed the path would allow me to serve this membership in so many ways. Make no mistake about it- service is what these jobs are about. The membership is the highest authority of this union and I make a pledge to you I will never forget that.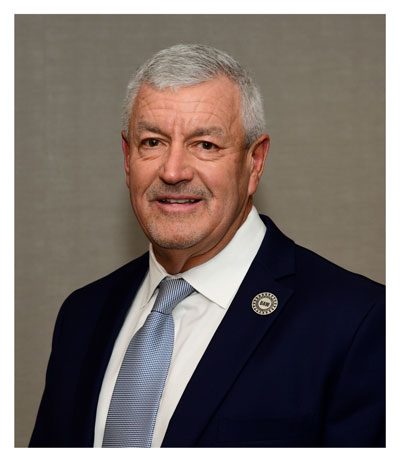 We have a hard road ahead of us. Reuniting this membership has to be job one. Solidarity is the foundation of our movement and only solidarity can move us forward. There are big issues ahead of us and we can solve them if we stand united.
I would like to thank all the great leaders I had the pleasure of working with including Terry Therman, Mo Davidson, Gary Casteel, Ray Curry and Mitchell Smith for their leadership and guidance through the years. It is my desire to continue the member focused vision of Region 8.
Lastly, I would like to thank my family and friends for their support, love and care. At the end of the day, family is our driving factor. Our partners, children and grandchildren deserve the best effort we can give to build a world that provides opportunity for all.
Going forward we have lot of challenges and opportunities. I personally believe education is the key to meeting those challenges. I want to make sure our members are afforded every opportunity for education on the issues we face every day. The UAW has great educational programs and we have to make them available to every member who is interested. Next year we have bargaining at not only the Detroit Three, but also lots of IPS locations. Being prepared for these contract talks is vital to protect our membership. Lastly, many locals across the region will be having tri-annual elections next year.
There will be a run-off election for the position of President, one Vice President and one region Director after the first of the year. Ballots for this election will be mailed beginning January 12, 2023. Ballots must be returned by February 28, 2023. It is very important that everyone vote and return their ballot as soon as they receive it. Only about 10% of the membership voted in the general election and it is important we all make our voices heard in the run-off.
Once again, I am humbled and honored to serve you over the next four years. I pledge to you fair and honest representation and a daily focus on the needs of this membership. I will be working with the other members of the International Executive Board as collectively we work to protect and serve your interest.
UAW Region 8 Director Tim Smith