November 10, 2021
Veteran's Day 2021: Service and Sacrifice
On Thursday November 11, 2021 we will once again celebrate Veterans Day, as we pause to pay tribute to those who have served our country through military service. To serve others is the greatest calling a person can answer, and those who serve our country deserve our respect, our honor and thanks.
This spring we ended the nineteen year war in Afghanistan with the withdrawal of the last of the American troops.  That is almost a generation of missed birthdays, anniversaries, holidays and last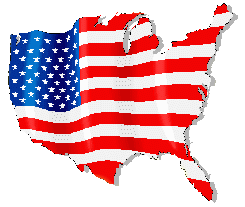 breaths. Thousands of babies were born, with first steps and first words that went unseen and unheard. I think we often forget the enormous sacrifice that is made on our behalf.
When we look back there have been about 3,000,000 members of the military with half of those deployed in post 911 actions since 2001. It is estimated that another 3,000,000 veterans served in Vietnam with just over 600,000 Vietnam veterans still alive today. According to the Korean War Veterans Memorial Foundation, there are about 500,000 Korean veterans still alive, though about 600 a day are dying. Finally, the Department of Veteran's Affairs report that of the 16,000,000 Americans that served in World War II, only about 240,000 are left.
When you add the number of peace time veterans to those who served in conflicts, the Veterans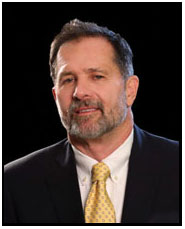 Department state there is approximately 19,000,000 veterans in the United States, or less than 10% of the population. The freedoms we enjoy have been protected by one in ten Americans. Brothers and Sister, we each own a debt to those who have served every day- not just on Veteran's Day.
Veteran's Day is a day to remember these sacrifices and pay tribute to those who have served. A person never stops being a veteran and our commitment to them never ends. As a nation we have made pledges to those who serve and those should last forever. As President John F. Kennedy said "As we express our gratitude, we must never forget that the highest appreciation is not to utter words, but to live by them." Our veterans kept their oath and we should keep ours.
The UAW has a long standing reputation of being a champion for veteran's causes. The UAW has encouraged employers to hire veterans returning from service and have lobbied for legislation to support our veterans. Sadly, through the years there are those who have tried to nickel and dime the promises we have made to our veterans. We has a nation should never falter on those promises.
While it is fitting we set aside a day for our veterans, we should stand for them every day. We should all participate in parades and events to show our respect, support veteran's causes like Wounded Warrior and local veteran's homes.
This Thursday, I encourage you all to take a moment to remember those who have served. At 11:00 AM, I am asking all to pause for a moment to thank those who have given so much to defend our way of life and preserve democracy for our children. Then, for the next 364 days let's do our part to defend the promises our country has made to them.
To all Veterans, especially those within the Region 8 ranks, we thank you for your service.
In solidarity,
Mitchell Smith Region 8 Director