September 11, 2016
Region 8 Supports Mine Workers in DC
On Thursday, September 8, 2016 members from Georgia, Louisville, KY and Baltimore MD traveled to Washington, DC to support the United Mine Workers in their battle to preserve their pensions and healthcare through the passage of the "Miners Protection Act".
This rally was held in the front of the U.S. Capitol on a hot and muggy day where temperatures reached 95 degrees as the crowd heard from U.S. Senators and House of Representative members from both sides of the aisle who were in support of this bill.
At stake are the benefits for 120,000 miners and their families. This legislation that needs to be passed has been held up in the Senate Finance Committee for months. On Wednesday of this week it will be debated in this committee with the hopes of passing it out for a full vote in the Senate.
Director Curry thanks everyone who helped plan or attended the rally as the UAW stood in solidarity with the UMW in their fight.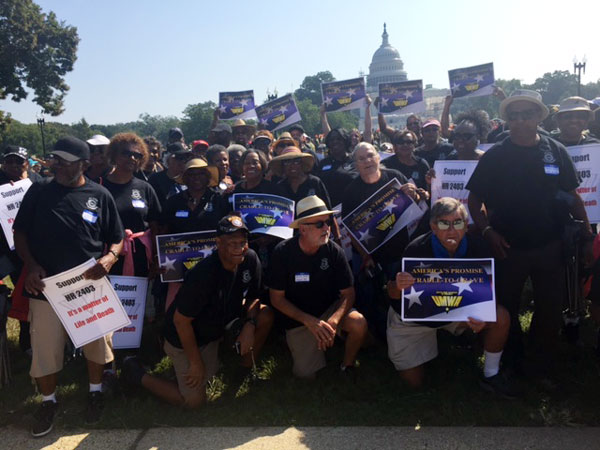 click here for the Rally Gallery