May 26, 2016
UAW Local 1590 Members Support Striking CWA Workers Against Verizon
So what do 24 retirees from UAW Local 1590 in Martinsburg, WV do after their day on the golf course? 
Walk the picket line with striking Communication Workers of America!
This group had their annual golf trip and one of the places that they visit is Roanoke, VA. They had noticed these striking members on the picket line and most of these UAW retirees had participated in the 1970 strike against the General Motors Corporation as members of their local union in WV.
Understanding their fight, they could not think of any more fitting action then to join them. Thanks for the support!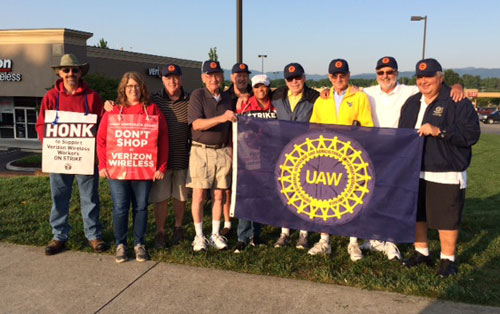 Photo: UAW Local 1590 retired members join the CWA workers.