November 28, 2018
UAW Region 8 Day of Action
"GM, we have invested in you, now it's your turn to invest in US!"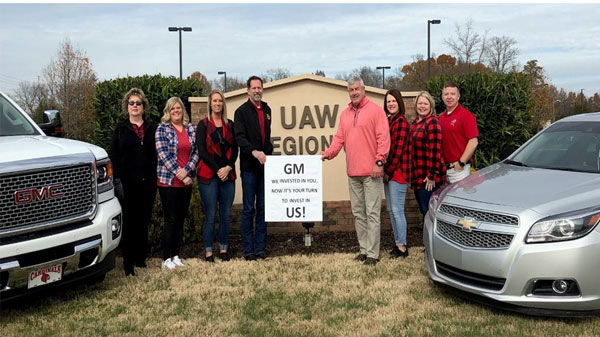 General Motors makes many trucks, cars, and SUV's in Mexico and China and import almost 90% to the USA for sale. Region 8, along with brothers and sisters across the UAW, strongly denounce the exportation of American and UAW jobs to satisfy corporate greed.
We stand with our Region 8 brothers and sisters at Local 239 in Baltimore, Maryland, and call on all UAW members to demand that General Motors invest in USA jobs. If you sell vehicles in the USA they should be built in the USA!
We challenge everyone in Region 8 to recreate a sign like pictured, take photos, post them to social media, and to tag General Motors.