December 12, 2018
2018 Holiday Message from Region 8 Director Mitchell Smith
As the holidays draw close, it is a good time to reflect back on the year and look where we have been. For me this was a fast-paced year, with many opportunities as well as challenges. In June, the membership of Region 8 gave me the honor of serving as your director for the next four years. In am both humbled and honored by this opportunity to serve.
I have been fortunate to follow two great directors in Ray Curry and Gary Casteel. Both men worked hard to establish Region 8 as one of the UAW's proudest regions. It is our goal to continue the progress that has been made. Assistant Director, Tim Smith and I spent the summer organizing the functions of the region to make sure every member's needs are being met.
Then, Trane announces closing the Kentucky facility. Next, General Motors makes the announcement they intend to close five plants and eliminate 15,000 jobs. Our members in Baltimore, Maryland will be impacted by this decision. It is a shameful day when a corporation like GM, that already makes record profits, pulls the rug out from its workforce and communities. The upcoming Chevy Blazer is being built in Mexico. This will long be a textbook example of corporate greed and all that is wrong with corporate America in their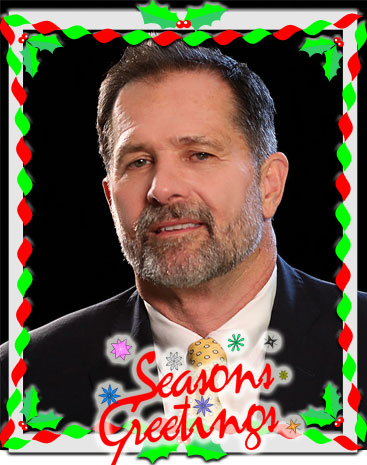 bottom line only decisions.  
The UAW has condemned these plans and started the "GM Invest in the US" movement to bring attention to the hypocrisy of this move. Congress cut taxes on corporations last year, with GM alone saving $150,000,000. This is how they respond with that much extra profits? One thing is for certain, the UAW will fight these moves and take every step possible to see that our members and their families are protected.
This announcement comes at the holiday season. A time when these families should be celebrating the season and concentrating on gifts for the little ones. Instead these families will be worrying about their future and where these decisions will lead them. Think of the communities that will be impacted. We will fight for our members and their communities and we will never stop fighting for what is right and good. Labor has been the only consistent advocate for America's working families and this is where our focus will remain.
In addition, we have families in the region that are still hurting from the devastating storms this fall. Families in Alabama, Florida, Georgia, North and South Carolina and Virginia are still feeling the impact of these hurricanes. This Christmas, I ask each of you to remember these families in your holiday prayers. Psalm 9:9 says "The Lord is the refuge for the oppressed a strong hold in times of trouble." I ask each of you that regardless of your expression of faith, you remember these families in your thoughts and prayers.
This holiday season I ask each of you to remember that our strength lies in our solidarity. Between ourselves we can disagree to have varying ideas from time to time, but when times are tough, we must come together for the greater good.  This holiday season let us remember all in need of prayer and ask for God's mercy and grace.
As we pause to celebrate the holidays, it is my wish that each of you have this special time surrounded by those you love and respect. It is my special prayer that blessings flow to each of you in health and happiness as we recognize the meaning of the holiday season.  On behalf of Assistant Director, Tim Smith and myself, the Region 8 staff and support, and the Smith household, we wish you all Season's Greetings and the Happiest of New Years.
In Solidarity,
Mitchell Smith
Region 8 Director
"Wise men still seek him"