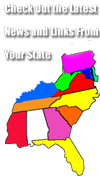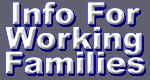 October 01, 2016

GOTV Efforts Underway in Region 8

With less than 40 days remaining until the General Election, Region 8 UAW Local Unions and CAP Councils are participating in worksite leafleting, phone banking and labor walks in order to communicate to our members the importance of voting for our endorsed candidates!

Walter Parker, Jr. RS of the VA State CAP Council is worksite leafleting the members at Local 2426 Kraft Foods (formerly Planters Peanuts) in Suffolk, VA.

Steve Cheeks (L) VP of Local 2426 reads over the worksite leaflet with Walter Parker, JR. in Suffolk, VA.

Local 1590, Martinsburg, WV members participate in Labor Walks on Saturday mornings. LR. Susan Griffith (Benefit Rep) Sammi Brown, WV State Delegate Candidate, Ken Collinson, WV State CAP President & Scott Henry, Shop Chairperson.