May 26, 2016
Region 8 CAP Updates
Eastern Carolina's UAW Retired International Area Council Holds Elections
On Wednesday, May 11, 2016 this IAC held their meeting in Myrtle Beach, SC. At this meeting the following members were elected the Executive Board.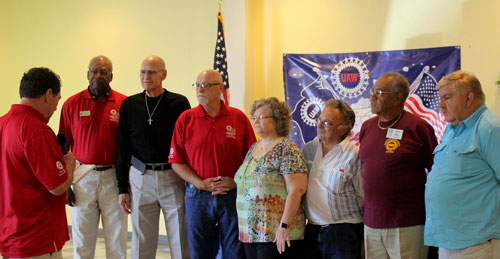 LR: Robert Levey, Chuck Rhome, Ken Senter, Tina Heavner, Larry Ronzi, Jessie Levy and Robert Rushton and Jerry Hodge, President of the NC/SC State UAW CAP Council officiating the swearing in ceremony.
 A thank you goes out to all of these retirees that make this Council very productive under the leadership of Ken Senter, President.
Bill Panebaker Elected President of the South Central PA UAW CAP Council
Bill Panebaker of UAW Local 1968, Hanover, PA was elected President at their quarterly meeting on March 29, 2016.


Keith Myers, Local 1872 York, PA was elected Vice President. A special thank you goes out to Paul Dietz who recently retired from the President position after many years of dedicated service.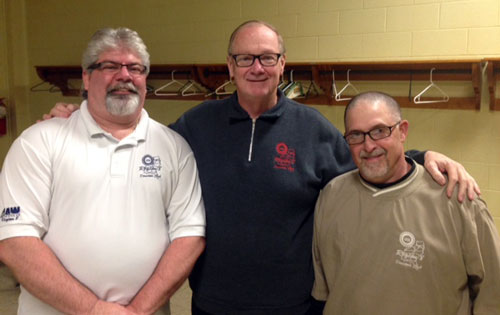 Photo: LR. Keith Myers, Paul Dietz and Bill Panebaker.