December 21, 2015
Local 3520 Veterans Lay Wreaths at National Cemetery
On December 12th 2015 members of the Veterans Committee for UAW Local 3520 in Cleveland North Carolina had the honor and privilege to help with laying wreaths on the grave markers at the National Cemetery Annex near the VA Hospital in Salisbury North Carolina through a relationship with Wreaths across America.
Wreaths across America is a nonprofit organization that raises money all year long to help and lay a wreath on the markers at National Cemeteries all across the United States. This organization's mission statement says it best; "our mission, Remember, Honor, Teach, is carried out in part by coordinating wreath laying ceremonies on a specified Saturday in December at Arlington, as well as veterans cemeteries and other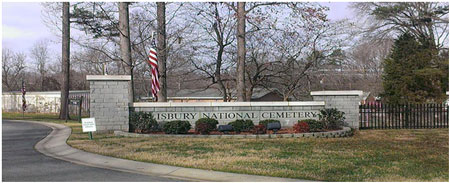 locations in all 50 states and beyond. We also organize a week of events including international veteran's tributes, ceremonies at State Houses and a week-long "Veteran's Parade" between Maine and Virginia where we stop along the way to spread our message about the importance of remembering our fallen heroes, honoring those who serve, and teaching our children about the sacrifices made by veterans and their families to preserve our freedoms."
This was the first year that Local 3520 Veterans was involved with this great program but coming from the response of the members that attended it will most assuredly not be our last. This year the Local Union stepped up with a donation of $1500 to be a corporate sponsor, our goal is next year to at least double that so that NO STONE goes without a wreath during the Christmas Season.
It is our goal that more local union Veteran Committees across Region 8 and the United States become involved in this very worthy program. In the words of Wreaths Across America; "Every stone has a story". Some of the stones that wreaths are laid at, you may be the only person to visit it that year. That is very humbling and no Veteran should go unnoticed by the very people they once fought and died to protect.