December 21, 2015
Holiday Message From Region 8 Director Ray Curry
As we approach the conclusion of 2015, once again we find ourselves contemplating the holidays and reflecting upon the year. Region 8 has enjoyed a very demanding and productive year. We have witnessed a number of victories in organizing and collective bargaining.
For the first time since the Auto Bridge Loans, the UAW was able to enter into contract talks without restrictions. One of our goals in this round of talks was to reduce the gap between the hourly wage rate structures. General Motors, Ford and Chrysler have seen vast improvement with profits reaching record levels during the 2011-2015 collective bargaining agreements. It has been the hard work and sacrifice of our UAW members that has made these companies a success and it is only fitting that our members be compensated for the sacrifices they have made to get the Detroit Three back on sure footing. This round of talks saw the UAW winning raises for all bargaining unit members, which included a schedule to greatly reduce the gap between the hourly rates but assures all members will attain the top assembly hourly wage rate. Another significant win was the investment in many of the operations within Region 8. General Motors committed $1.9 billion in new investments, with our Region 8 facilities being included in that amount. The Corvette Plant in Bowling Green, KY is receiving $439 million in new infrastructure investment and $350,000 capital investment for Spring Hill, TN Assembly along with over a 1,000 new jobs. Ford also committed to several billion dollars of new investment with the two Ford Plants (Louisville Assembly and Kentucky Truck) in Louisville, KY being scheduled for $1.4 billion in new investment and 2000 new jobs.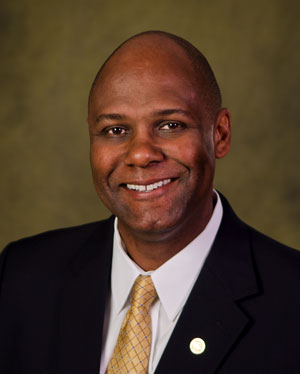 Within the UAW, all members are the same; each and every member is important to us. Far too often we allow ourselves to think in terms of pay, but a member is a member regardless of what they earn. Solidarity is an idea, not a pay stub and we must always work toward what is right and beneficial for all.
In addition to the Detroit Three, there have been contract talks at John Deere and various Independent Parts Suppliers with settlements and ratifications reached there as well. We will be entering bargaining talks with several other companies in early 2016, including our first contact at the Volkswagen facility in Chattanooga, Tennessee. Through a National Labor Relations Board election, Skilled Trades workers in Chattanooga recently voted for representation at Volkswagen. This is a significant victory for the Skilled Trades workers at Volkswagen and the UAW. The members of UAW Local 42 have endured enormous outside interference in their struggle to exercise they legal right to collective bargaining. However, when workers band together no force on Earth is stronger. "The harder the fight, the stronger the resolve."   Local 42 members have weathered the storms and are stronger for it. Our efforts in Chattanooga will not be complete until we obtain representation status for all workers.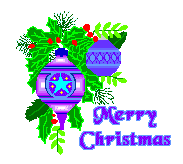 After a challenging year, it is the trials that make us family; ultimately family is what matters most. As we pause for the holidays, may we never forget that family is what it is all about. Both our personal families and our union family are important this time of year. On behalf of the leadership, clerical and staff, please allow me to express our heartfelt wishes for a joyous season filled with love, life and laughter. Please remember that the season is much more than presents. Time with those we love is the greatest gift we can receive. I ask each of you to remember those less fortunate than ourselves this year and assist them in any way possible. Sharing our time, talents and resources will make this Holiday Season brighter for them and you.
In Solidarity,
Ray Curry, Director
UAW Region 8