Latest News From Region 8
December 12, 2018
Holiday Message From
Director Mitchell Smith
UAW Local 2164 Christmas Party

December 7, 2018
Local 862 Host Field Trip
Retiree Newsletter Winter 2018-2019

December 6, 2018



Message From Local 2164 Chairman Jason Watson Concerning GM Annoucement
December 5, 2018
Local 2164 Says "GM Invest In Us"
Local 3064 Help Area Nursing Home

November 28, 2018
Click Here to Get Your GM Invest In Us Sign

November 27, 2018
Local 862 2018 Bikes or Bust Program
November 26, 2018
UAW Statement on GM Production Announcement
November 19, 2018
Thanksgiving Message From Director Mitchell Smith
November 13, 2018
2019 UAW TOP, IPS, Gaming Conference
Local 2406 Newsletter The Communicator
November 10, 2018
Updated State CAP Councils

November 07, 2018
Carolina GOTV
UAW Local 862 "Making Stride Against Breast Cancer"
UAW Local 3520 Education
UAW Local 868 GOTV

November 06, 2018
Director Smith's Veteran's Day Message
It Is A Soldier's Life

November 1, 2018
Region 8 and Local 342 Participate on Halloween on the Square
October 30, 2018
Local 1853 Halloween News
Local 1853 News

October 29, 2018
Kentucky Ford Plant Celebrates Employee Anniversaries
October 25, 2018
Local 862 Supporting Toys for Tots
October 15, 2018
November Veterans Newsletter
October 03, 2018
International UAW Statement
Concerning Modifications to NAFTA
October 2, 2018
2019 UAW Region 8 Calendar
September 29, 2018
August-September Region 8 Veteran's Newsletter
September 25, 2018
UAW Secretary-Treasurer Ray Curry Receives AFL-CIO PR Latta Award
September 18, 2018

Relief Efforts Underway For Carolina Areas Ravaged By Hurricane
September 06, 2018
Local 862 Spend Labor Day
At the Zoo
September 04, 2018
Local 1853 Labor Day Celebration
August 28, 2018
Labor Day Message From
Region 8 Director Mitchell Smith
Remembering the Radical Hillybilly

August 31,2018
Local 862 Assisting Their Community

August 29, 2018
Local 862 Riders for Heros

August 20, 2018
Continental Motors Group Breaks Ground For Expansion of Mobile Facility
August 02, 2018
Photos From Region 8 Summer School
More Summer School Photos
July 25, 2018
International UAW Secretary Treasurer Ray Curry To Receive
P.R. Latta Award
July 18, 2018
UAW Region 8 Veterans Newsletter
July 5, 2018
A Worker Has A Right
From The Leadership and Staff of UAW Region 8
Happy July 4th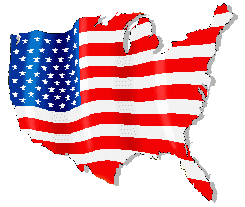 June 27, 2018
Statement From UAW President Gary Jones On Scotus Janus Decision
June 19, 2018
UAW Region 8 Assistant Director
Tim Smith

June 15, 2018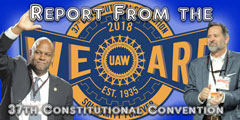 New Region 8
Director Mitchell Smith
2018 International Union
Executive Board

Building Our Unions and
Protecting Our Communities
Welcome to the UAW Region 8 website. The International Union, United Automobile, Aerospace and Agricultural Implement Workers of America (UAW) is one of the largest and most diverse unions in North America, with members in virtually every sector of the economy.

UAW-represented workplaces range from multinational corporations, small manufacturers and state and local governments to colleges and universities, hospitals and private non-profit organizations.

The International Union is broken down into nine regions. Region 8 includes 40,000 members in the states of Tennessee, Virginia, West Virginia, North Carolina, South Carolina, Mississippi, Alabama, Georgia, Kentucky, Florida, the District of Columbia, Maryland, Delawareand the following counties of Pennsylvania: Franklin, Cumberland, Adams, York.

Mitchell Smith is the Director of Region 8.
Tim Smith is the Assistant Director of Region 8.

The purpose to the Region 8 website is to tell the public:
It is also designed to share information between our members

Follow any of the links above to begin learning more about us.
Email Us
Region Office
Read a welcome from our Director Mitchell Smith.



UAW Region 8
151 Maddox-Simpson Parkway
Lebanon, TN 37090-5345
TEL: (615) 443-7654
FAX: (615) 443-7697

UAW Region 8 Baltimore Sub Regional Office
1101 North Point Boulevard
Suite 131
Baltimore, Maryland 21224

Telephone: (410) 342-1740