Latest News From Region 8
June 17, 2019
Report From Region 8 Standing Committee Conference
June 14, 2019
Election At VW in Chattanooga
833 No - 776 Yes
June 12, 2019
UAW Region 8 Support VW Workers!
June 3, 2019
Region 8 Awards From LUCA
Local 1853 Chairman Michael Herron Wins LUCA Award
Kentucky State CAP Meet with
Candidate Andy Beshear
May 28. 2019
UAW Local 3064 Partners with Dana for Bike Drive
May 26, 2019
Group Photo From The 2019 Region 8 Veteran's Conference
May 22, 2019
Local 862 Participates in Jeffersonton High School Solar Day
May 14, 2019
Retired Workers Report with Photos

May 6, 2019
Region 8 Veteran's Newsletter

April 29, 2019
Region 8 Holds Election Committee Training
April 26, 2019
Worker Memorial Day Message From Region 8 Director Mitchell Smith
Worker Memorial Day

April 25, 2019
CAP Council Work On Reuther Memorial
Worker Memorial Day Message From President Jones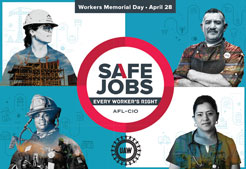 April 24, 2019
UAW Local 1853 Host Take A Kid Fishing Event
April 18, 2019
Easter Message from Region 8 Director Mitchell Smith
April 11, 2019
Obiturary for Daniel O'Rourke Brother of Region 8 Staff Member Mike O'Rourke
April 10, 2019
UAW Vice President Terry Dittes and Region 8 Director Mitchell Smith Visit Local 2164
April 04, 2019
Obituary for the mother of UAW Local 788 President Neal Lazarus
March 31, 2019
TPT Appreication Day at Local 862
March 22, 2019
Updated UAW Region 8 Calendar with Dates for International Conferences, Black Lake Schedule and the 2020 Region 8 Schedule
March 21, 2019
Obituary for Opal Butler Agee Grandmother of Kourtney Malone
2019 St Patrick's Day with Local 862
March 15, 2019
Report From Bargaining Convention
March 11, 2019
UAW Region 8 Hosted A Delegation From The German Auto Union IG Metall
UAW Special Bargaining Convention Begins

February 28, 2019
Local 1835 Children's Fishing Day
February 22, 2019
Instructions For Local Unions to Order Copies of the 2018 UAW Constitution
Local 3520 News
February 20, 2019
NC, SC and Virginia Civil Rights News
February 19, 2019
UAW Region 8 Night At the Nashville Sounds Planned
February 17, 2019
Obituaries - Craig Stout's Grandmother
February 11, 2019
Local 862 Working in Their Community
February 06, 2019
Obituary for Frank Stewart
February 04, 2019
GM Invest In Us
January 29, 2019
Chaplains Praying At Local 862
UAW Eastern Carolinas Retired-International Area Council Community Service
January 21, 2019
Remembering Dr. King
Remembering Dr. King:
"In the Quiet Recesses of My Heart I Am Fundamentally a Baptist Preacher"
Read More About Dr. King At the Region 8 Activist Hall of Fame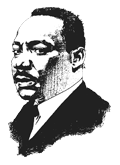 January 17, 2018
Local 3520 Women's Committee Host Children's Christmas Party
January 10, 2019
Government Shutdown Update
Tim Smith Bio Update
January 09, 2019
Local 862 Boxes of Love
December 21, 2018
Local 1853 Holiday Events
December 18, 2018
UAW Navistar Members Ratify Significant Contract Bring End To Tiered Wages
Women's Department Update

(UAW ACTION ALERT) Thousands of UAW members and supporters are writing GM about their decision to cut jobs & close plants. Now is your chance to make your voice heard. Submit your letter to be delivered to GM HQ >>> https://bit.ly/2S79g5b
Toys For Champs
GM Invest in Us Updates
December 12, 2018
Holiday Message From
Director Mitchell Smith
UAW Local 2164 Christmas Party

December 7, 2018
Local 862 Host Field Trip
Retiree Newsletter Winter 2018-2019

December 6, 2018



Message From Local 2164 Chairman Jason Watson Concerning GM Annoucement
December 5, 2018
Local 2164 Says "GM Invest In Us"
Local 3064 Help Area Nursing Home

November 28, 2018
Click Here to Get Your GM Invest In Us Sign

November 27, 2018
Local 862 2018 Bikes or Bust Program
November 26, 2018
UAW Statement on GM Production Announcement
November 19, 2018
Thanksgiving Message From Director Mitchell Smith
November 13, 2018
2019 UAW TOP, IPS, Gaming Conference
Local 2406 Newsletter The Communicator

June 19, 2018
UAW Region 8 Assistant Director
Tim Smith

June 15, 2018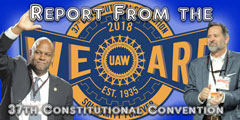 New Region 8
Director Mitchell Smith
2018 International Union
Executive Board

Building Our Unions and
Protecting Our Communities
Welcome to the UAW Region 8 website. The International Union, United Automobile, Aerospace and Agricultural Implement Workers of America (UAW) is one of the largest and most diverse unions in North America, with members in virtually every sector of the economy.

UAW-represented workplaces range from multinational corporations, small manufacturers and state and local governments to colleges and universities, hospitals and private non-profit organizations.

The International Union is broken down into nine regions. Region 8 includes 40,000 members in the states of Tennessee, Virginia, West Virginia, North Carolina, South Carolina, Mississippi, Alabama, Georgia, Kentucky, Florida, the District of Columbia, Maryland, Delawareand the following counties of Pennsylvania: Franklin, Cumberland, Adams, York.

Mitchell Smith is the Director of Region 8.
Tim Smith is the Assistant Director of Region 8.

The purpose to the Region 8 website is to tell the public:
It is also designed to share information between our members

Follow any of the links above to begin learning more about us.
Email Us
Region Office
Read a welcome from our Director Mitchell Smith.



UAW Region 8
151 Maddox-Simpson Parkway
Lebanon, TN 37090-5345
TEL: (615) 443-7654
FAX: (615) 443-7697

UAW Region 8 Baltimore Sub Regional Office
1101 North Point Boulevard
Suite 131
Baltimore, Maryland 21224

Telephone: (410) 342-1740