Latest News From Region 8
September 16, 2019
GM Strike Day One At Local 1853
September 15, 2019
At 11:59 tonight, September 15, 2019, the members of the UAW will go on strike at General Motors. The leadership of UAW Region 8 requests your prayers for our members at GM affected by this strike. As more information becomes available it will be passed along.

September 13, 2019
UAW Mid Florida
Retiree Council Report
Eastern Kentucky Retiree
Council Food Drive
September 09, 2019
IAC Retiree Council Reports
Local 2195
North West Central Florida
South West Forida Newsletter
September 05, 2019
Local 862 Riders For Heros
September 03, 2019
Local 3520 Bright Beginnings Program
August 30, 2019
UAW Local 862 Support Deployment of the Kentucky Air National Guard
UAW Local 2929 Raises Flag
August 29, 2019
Updated Region Calendar
August 25, 2019
Labor Day Message From Region 8 Director Mitchell Smith - Remembering Valentine Reuther August 13, 2019
Ford Kentucky Truck Plant Celebrates 50 Years August 06, 2019
July Veteran's Newsletter
August 03, 2019
Local 1853 Retirees Visit Dr. Martin Luther King, Jr. National Park in Atlanta
August 02, 2019
Local 2164 and the New Mid Engine Corvette Reveal
August 01, 2019
Link to Digital Tool Kit From UAW Region 8 Summer School
July 31, 2019
Tell The Postal Service to Honor the 50th Anniversary of The Death of Walter Reuther With A Postage Stamp
July 18, 2019
Bluegrass Central Labor Council Labor Day Picnic Planned
July 16, 2019
UAW Region Sponsors the AGJA Youth Event
July 12, 2019
Obiturary for Retired Region 8 Representative Roy Thomas

Obiturary for Mary Rogers, Mother of UAW Region 8 Rep Jim Rogers
July 08, 2019
Local 2069 See New Investment from Volvo and New Jobs
Nashville Shores Union Days
July 8-21
June 25, 2019
Obituary for Ray Lewis Via, Stepfather of Mark Dowell
June 24, 2019
Volunteer For the National Veteran Wheelchair Games to be Held in Louisville
UAW Chaplaincy Summerfest Prayer Breakfast June 20, 2019
Region 8 Leadership Shared Vision Presentation
June Region 8 Veteran's Newsletter
June 18, 2019
Photos From Region 8 Summer School
Opioid Presentation from Summer School
June 17, 2019
Report From Region 8 Standing Committee Conference
June 12, 2019
UAW Region 8 Support VW Workers!
June 3, 2019
Region 8 Awards From LUCA
Local 1853 Chairman Michael Herron Wins LUCA Award
Kentucky State CAP Meet with
Candidate Andy Beshear

May 28. 2019
UAW Local 3064 Partners with Dana for Bike Drive
May 26, 2019
Group Photo From The 2019 Region 8 Veteran's Conference
May 22, 2019
Local 862 Participates in Jeffersonton High School Solar Day
May 14, 2019
Retired Workers Report with Photos
May 6, 2019
Region 8 Veteran's Newsletter
April 29, 2019
Region 8 Holds Election Committee TrainingApril 26, 2019
Worker Memorial Day Message From Region 8 Director Mitchell Smith
Worker Memorial Day
April 25, 2019
CAP Council Work On Reuther Memorial
Worker Memorial Day Message From President Jones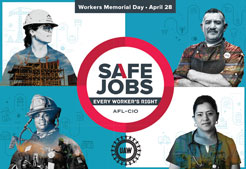 April 24, 2019
UAW Local 1853 Host Take A Kid Fishing EventApril 18, 2019
Easter Message from Region 8 Director Mitchell Smith
April 10, 2019
UAW Vice President Terry Dittes and Region 8 Director Mitchell Smith Visit Local 2164
April 4, 2019
Obituary for the mother of UAW Local 788 President Neal Lazarus
March 31, 2019
TPT Appreication Day at Local 862
March 22, 2019
Updated UAW Region 8 Calendar with Dates for International Conferences, Black Lake Schedule and the 2020 Region 8 Schedule
March 21, 2019
Obituary for Opal Butler Agee Grandmother of Kourtney Malone
2019 St Patrick's Day with Local 862
March 15, 2019
Report From Bargaining Convention
March 11, 2019
UAW Region 8 Hosted A Delegation From The German Auto Union IG Metall
UAW Special Bargaining Convention BeginsFebruary 28, 2019
Local 1853 Children's Fishing Day
February 22, 2019
Instructions For Local Unions to Order Copies of the 2018 UAW Constitution
Local 3520 News
February 20, 2019
NC, SC and Virginia Civil Rights News
February 19, 2019
UAW Region 8 Night At the Nashville Sounds Planned
February 17, 2019
Obituaries - Craig Stout's Grandmother
February 11, 2019
Local 862 Working in Their Community
February 06, 2019
Obituary for Frank Stewart
February 04, 2019
GM Invest In Us

January 21, 2019
Remembering Dr. King
Remembering Dr. King:
"In the Quiet Recesses of My Heart I Am Fundamentally a Baptist Preacher"
Read More About Dr. King At the Region 8 Activist Hall of Fame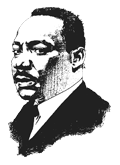 January 17, 2018
Local 3520 Women's Committee Host Children's Christmas Party
January 16, 2019
Remembering Dr. King:
"In the Quiet Recesses of My Heart I Am Fundamentally a Baptist Preacher"
January 10, 2019
Government Shutdown Update
Tim Smith Bio Update

December 12, 2018
Holiday Message From
Director Mitchell Smith
UAW Local 2164 Christmas Party
December 7, 2018
Local 862 Host Field Trip
Retiree Newsletter Winter 2018-2019

November 27, 2018
Local 862 2018 Bikes or Bust Program
November 19, 2018
Thanksgiving Message From Diretor Mitchell Smith
November 13, 2018
2019 UAW TOP, IPS, Gaming Conference
Local 2406 Newsletter The CommunicatorNovember 10, 2018
Updated State CAP Councils
November 07, 2018
Carolina GOTV
UAW Local 862 "Making Stride Against Breast Cancer"
UAW Local 3520 Education
UAW Local 868 GOTV
November 06, 2018
Director Smith's Veteran's Day Message
It Is A Soldier's Life
November 1, 2018
Region 8 and Local 342 Participate on Halloween on the Square
October 30, 2018
Local 1853 Halloween News
Local 1853 News
October 29, 2018
Kentucky Ford Plant Celebrates Employee Anniversaries
October 25, 2018
Local 862 Supporting Toys for Tots
October 15, 2018
November Veterans Newsletter
October 2, 2018
2019 UAW Region 8 Calendar
September 29, 2018
August-September Region 8 Veteran's Newsletter
September 25, 2018
UAW Secretary-Treasurer Ray Curry Receives AFL-CIO PR Latta Award
September 18, 2018

Relief Efforts Underway For Carolina Areas Ravaged By Hurricane
September 06, 2018
Local 862 Spend Labor Day
At the Zoo
September 04, 2018
Local 1853 Labor Day Celebration
August 31,2018
Local 862 Assisting Their Community
August 29, 2018
August 28, 2018
Labor Day Message From
Region 8 Director Mitchell Smith
Remembering the Radical Hillybilly
August 20, 2018
Continental Motors Group Breaks Ground For Expansion of Mobile Facility
August 02, 2018
Photos From Region 8 Summer School
More Summer School Photos
July 25, 2018
International UAW Secretary Treasurer Ray Curry To Receive
P.R. Latta Award
July 18, 2018
UAW Region 8 Veterans Newsletter
July 5, 2018
A Worker Has A Right
From The Leadership and Staff of UAW Region 8
Happy July 4th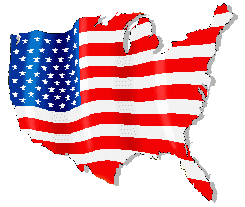 June 27, 2018
Statement From UAW President Gary Jones On Scotus Janus Decision
June 15, 2018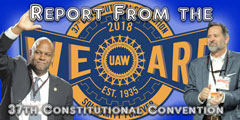 New Region 8
Director Mitchell Smith
2018 International Union
Executive Board
June 14, 2018
Day Four Report From The 27th Constitutional Convention
Day Four Photos

June 13, 2018
Day Three Report from the 37th Constitutional Convention
Day Three Photos
Tribute To Director Ray Curry
Photo Tribute To Ray Curry
June 12, 2018
Day Two Report From the 37th Constitutional Convention
Photos From Day Two
June 11, 2018
Day One Report from the 37th Constitutional Convention
Day One Photos
June 08, 2018
37th Constitutional Convention Begins June 11, 2018
April 27, 2018
Worker Memorial Day 2018
Spring Hill To Add Shift
Savings for UAW Members on Cell Service
December 21, 2018
Local 1853 Holiday Events
December 18, 2018
UAW Navistar Members Ratify Significant Contract Bring End To Tiered Wages
Women's Department Update

(UAW ACTION ALERT) Thousands of UAW members and supporters are writing GM about their decision to cut jobs & close plants. Now is your chance to make your voice heard. Submit your letter to be delivered to GM HQ >>> https://bit.ly/2S79g5b
Toys For Champs




November 26, 2018
UAW Statement on GM Production Announcement
GM Invest in Us Updates
October 03, 2018
International UAW Statement
Concerning Modifications to NAFTA






July 29, 2016
BlueCross App Available
June 4, 2009
Handbook From
International Union
SURVIVING UNEMPLOYMENT
Read About Labor Programs of Study