REGION 8 DIRECTOR GARY CASTEEL

Gary Casteel, a UAW member since 1988, was first elected director of UAW
Region 8 on June 6, 2002, at the 33rd Constitutional Convention in Las Vegas and re-elected at the 34th Constitutional Convention. A member of UAW Local 3036 in Memphis, Tenn., Casteel was appointed to the staff of the International Union in 1997 by UAW President Stephen P. Yokich.

Casteel joined UAW Local 737 when he was hired as a pipefitter-welder at Ford Glass in Nashville. Before that he had been a member of Steamfitters-Pipefitters Local 760 in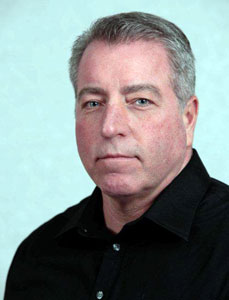 Muscle Shoals, Ala., for eight years.

He served on the Local 737 bargaining team in 1990 and 1993, and on the negotiating team for the Modern Operating Agreement in 1992. In addition, Casteel served as lead negotiator between the local and Ford in 1996.

Casteel was elected vice president of the UAW-Ford Subcouncil No. 3 in 1992, and re-elected in 1996. He was elected as skilled trades representative in 1990, and re-elected in 1993 and 1996.

He was a servicing representative for UAW members at Saturn, Ford and various independent parts firms, and to retired union members and activists in UAW CAP Councils.

Casteel has expertise in grievance handling, arbitration, and administration of contracts and in the constitution and bylaws of local unions.

Casteel is a second-generation member of the UAW and third-generation member of Steamfitters-Pipefitters Local 760. His father, the late Ray Casteel, was chairman of UAW Local 255 in Florence, Ala.; was a national negotiator in 1967 and served as an international representative for 23 years.

Casteel is a member of the Democratic Party and the NAACP.

He was born in Florence, Alabama. Gary and his wife, Penny, were married in 1984 and have three children: Laura Frances, Clinton Reed, and Benjamin Ray. They live in Ashland City, Tenn., and belong to the Ashland City United Methodist Church.