UAW REGION 8
VETERANS COMMITTEE
The UAW Veterans Department was founded in the 1980's to support the work of local union veteran committees, to keep our members informed on issues and benefits and bring veteran's concerns to the attention of the International Union and the public. The majority of locals in UAW Region 8 have established active veteran committees and published information through their local union publications. The purpose of this site will be to distribute the above listed information to our members and our communities.
2007 Region 8 Veterans Council Report
Region 8 Veterans Council elected the following at the June Conference in St. Pete Beach Florida.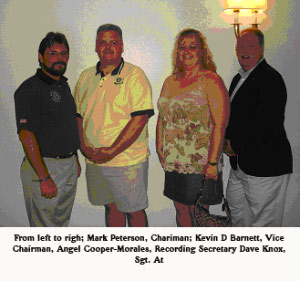 Links of importance: Groups that the Region 8 Veterans Committees support throughout the year.
(Pictures from the Region 8 Veterans Conference in St Pete Beach Florida