In 2002, Thomas Savage was Director Gary Casteel's first appointment in Region 8 UAW in National Organizing.  Tom served in this role for six years. Tom currently serves in multiple roles in Region 8 UAW which include the Education Coordinator, Mobilization Coordinator, Community Service Coordinator and the Civil Rights Coordinator.
Tom has been a UAW member since 1970 when he worked for Fleetguard Company, a division of Cummins Engine Company, Local 1407 located in Cookeville, TN.  He was very active in Local 1407 and was elected to many leadership positions except President and Financial Secretary.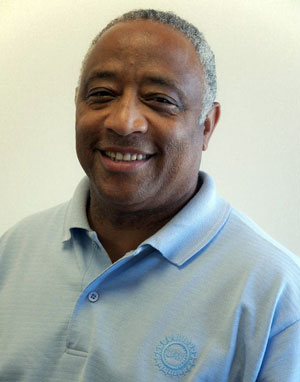 In l971 through 1974, Tom took a leave of absence from Fleetguard and served in the United States Navy and is a Vietnam Veteran.
Special recognitions for Tom include his election as a delegate to three UAW Constitutional Conventions.  He was appointed by former Region 8 UAW Director, George Smith, on the Commission to the Future of the UAW.  He was nominated for the "Sears Award" in Putnam County for service and community leadership. 
Tom is a member of the Democratic Party, the NAACP and the Southern Christian Leadership Conference (SCLC).  He is a member of the New Beginning Fellowship Church where he serves as Associate Pastor and Worship Minister.
Tom graduated from Livingston Academy High School and the Nashville Tech School majoring in Electronics.  He also attended Tennessee Tech University in Cookeville, Tennessee.
Tom is married to Linda and they have four children: Sedric, Mark, Rachel and Katie.  Tom and Linda have nine grandchildren.