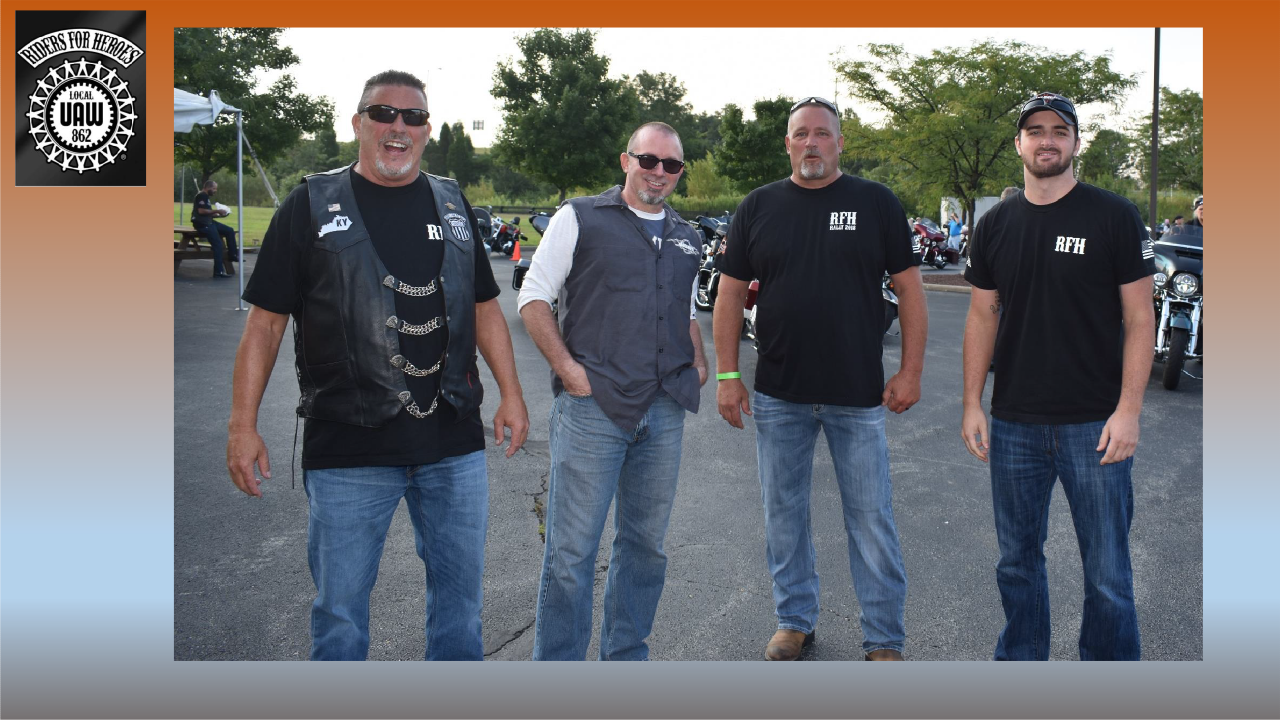 Chris "Fuzzy" Fowler, Brian Roe, Larry Wheatley, & Ryan Fowler are ready to ride!!!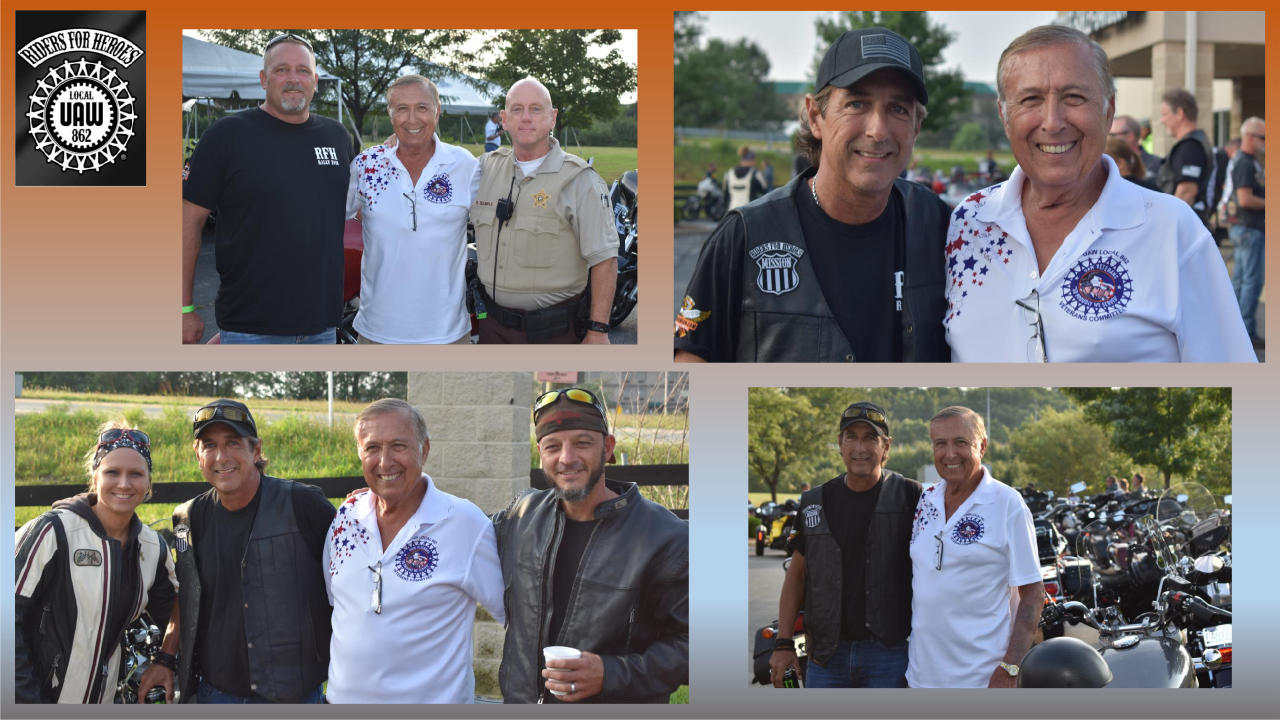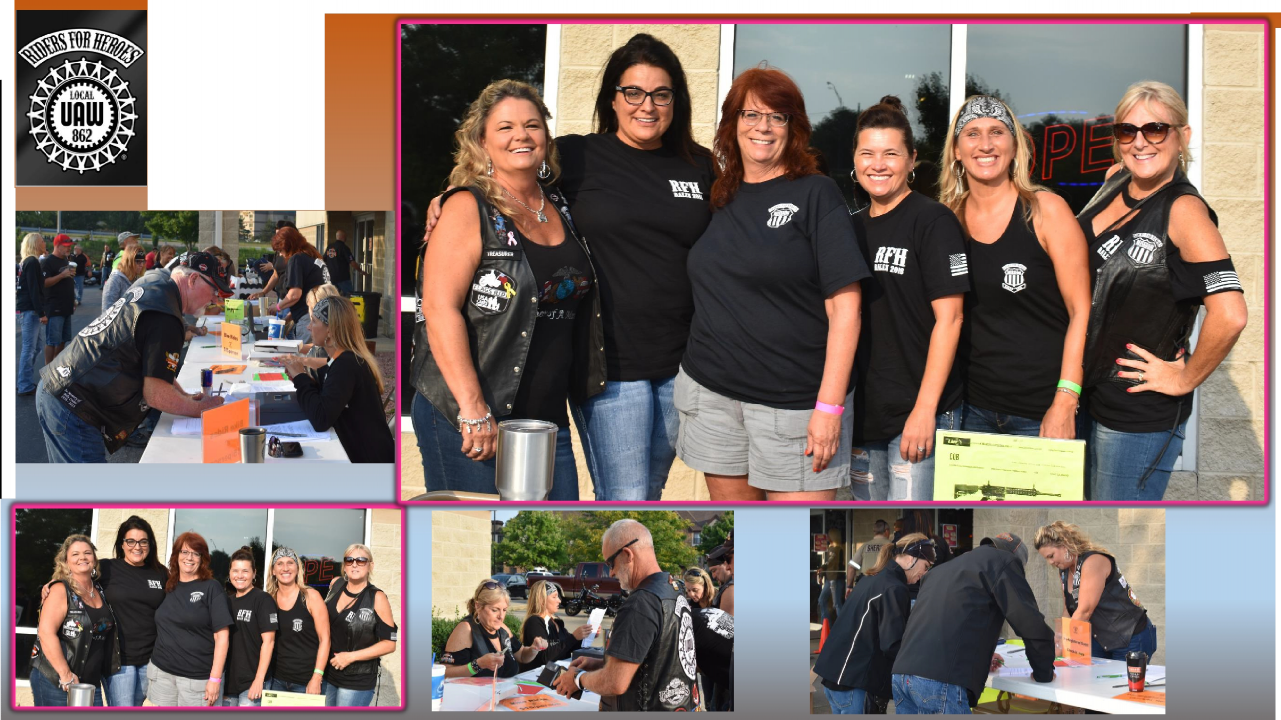 Hard Working Ladies!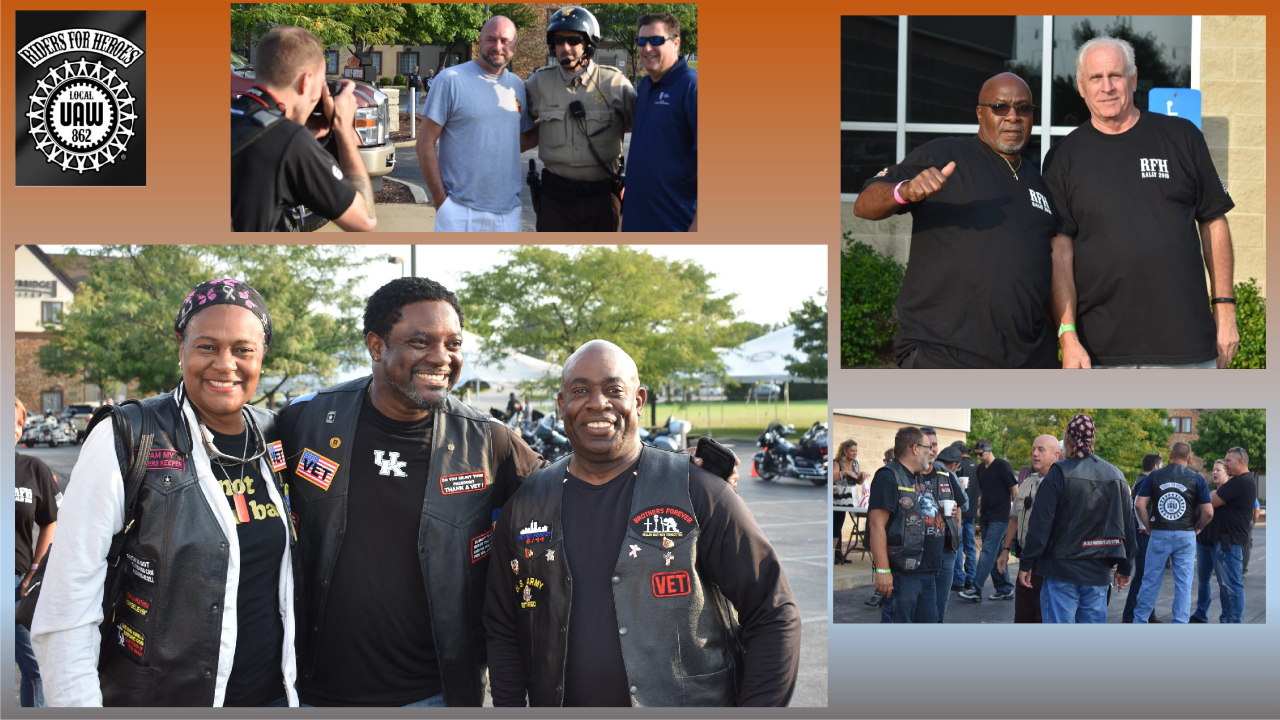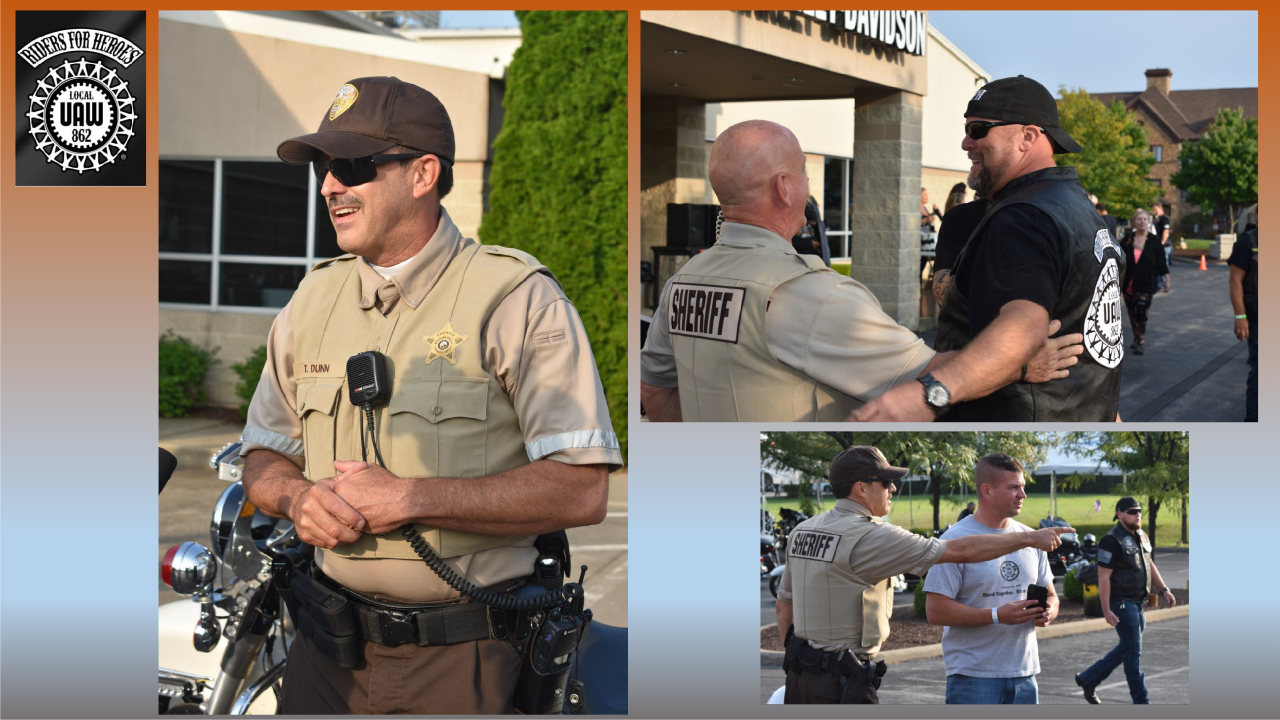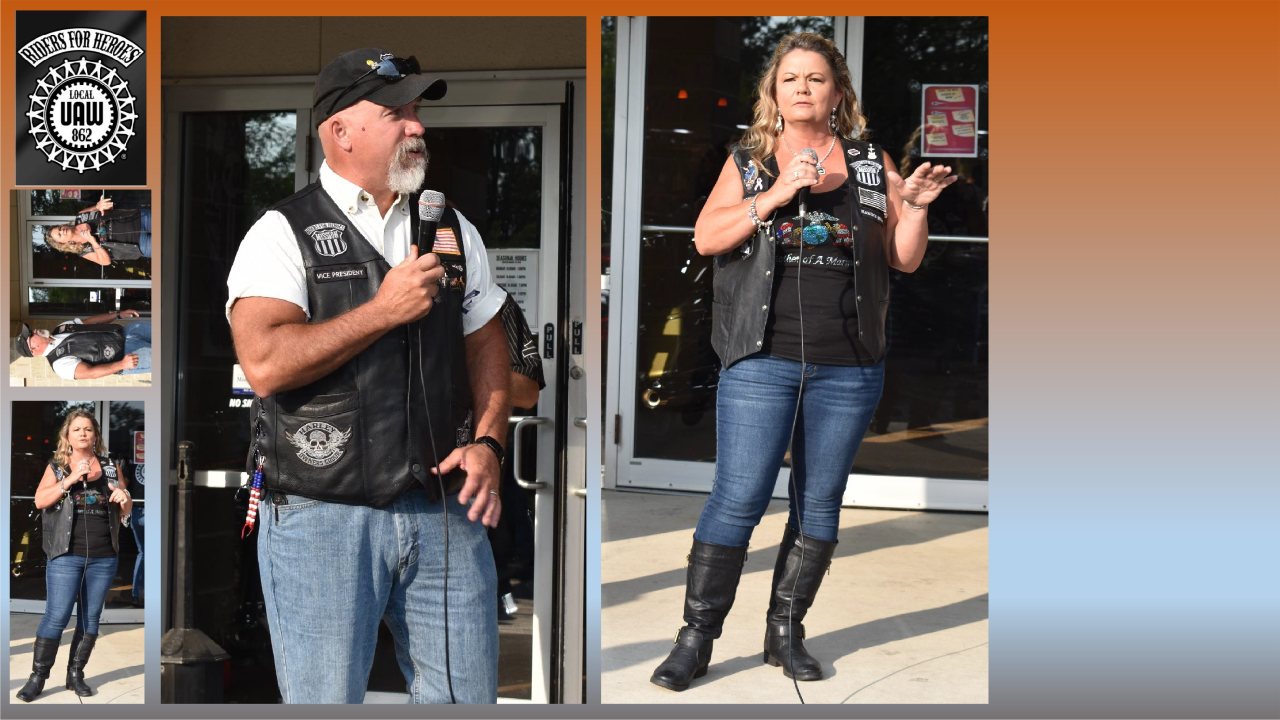 Glenn & Melissa Bennett know nothing but hard work!!! They have done An amazing job with the Riders for Heroes E-Board! This team that they have is nothing short of great! They work year round and they never stop! They will Volunteer whenever they
can and are proud to serve! They are SUPER QUICK to Praise their team. They give the credit to the many Volunteers that support Their team. Actually, their Team is Family!
They all work together for a common goal, Helping others!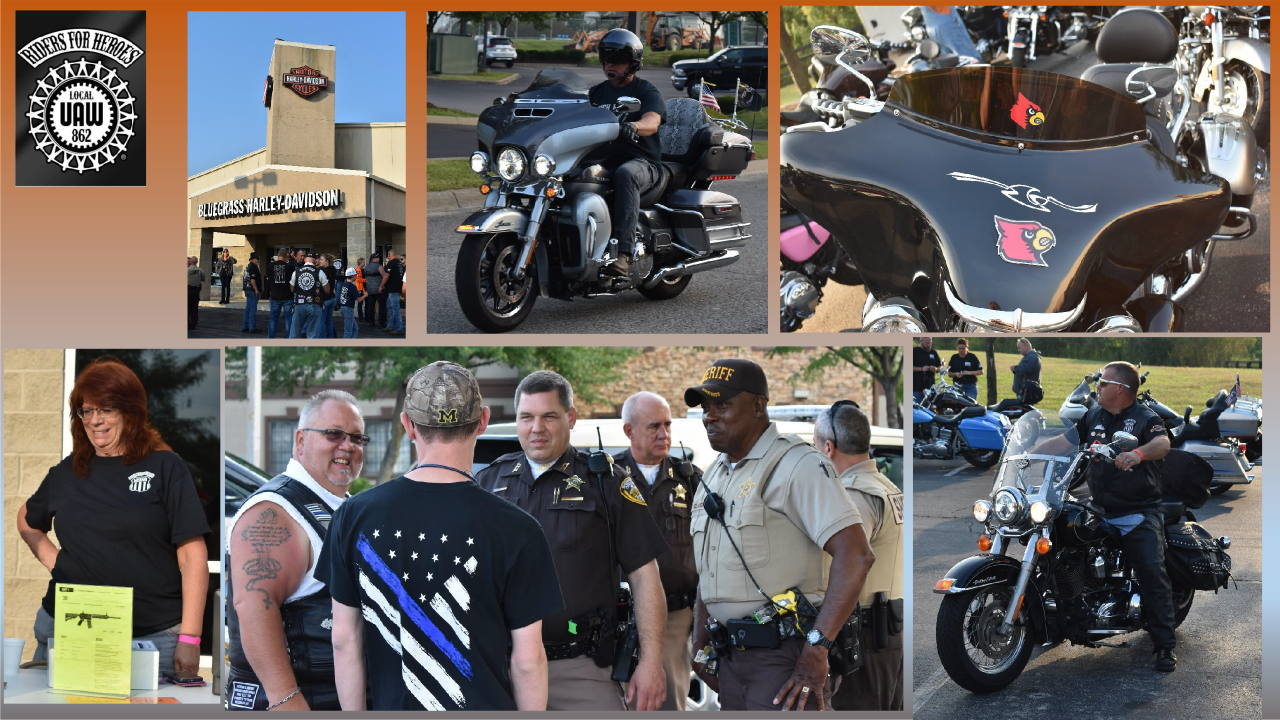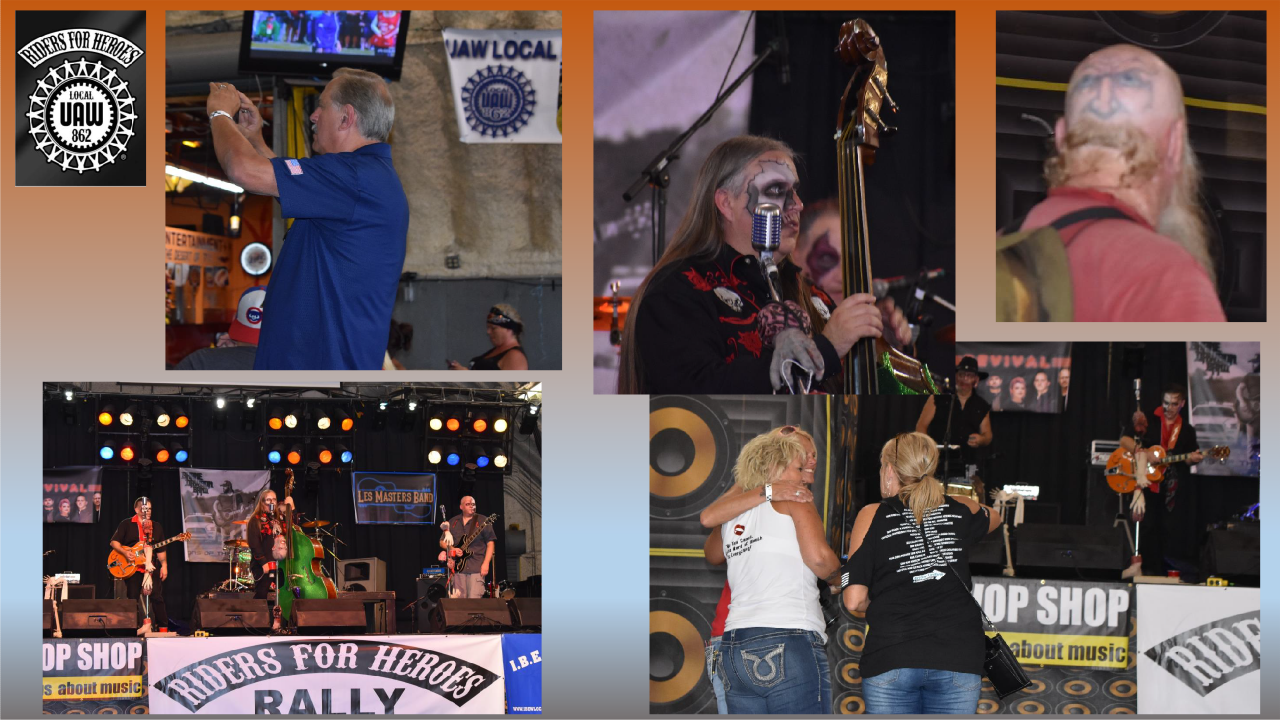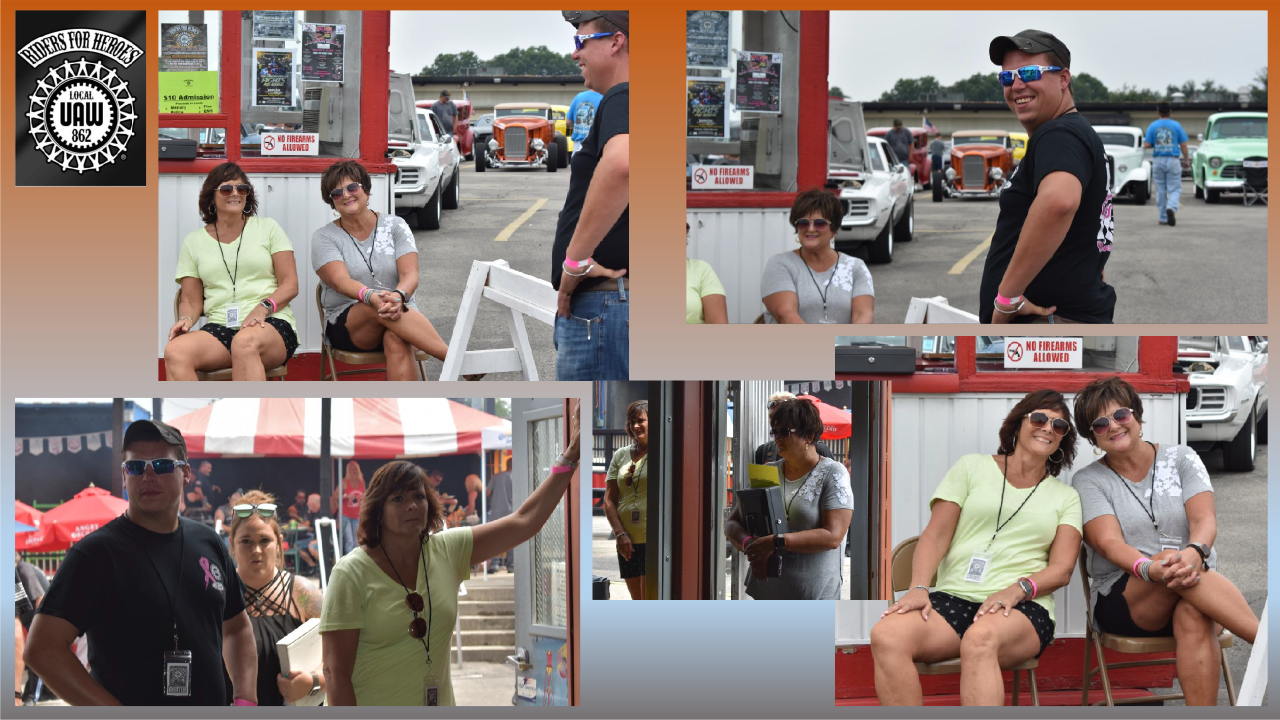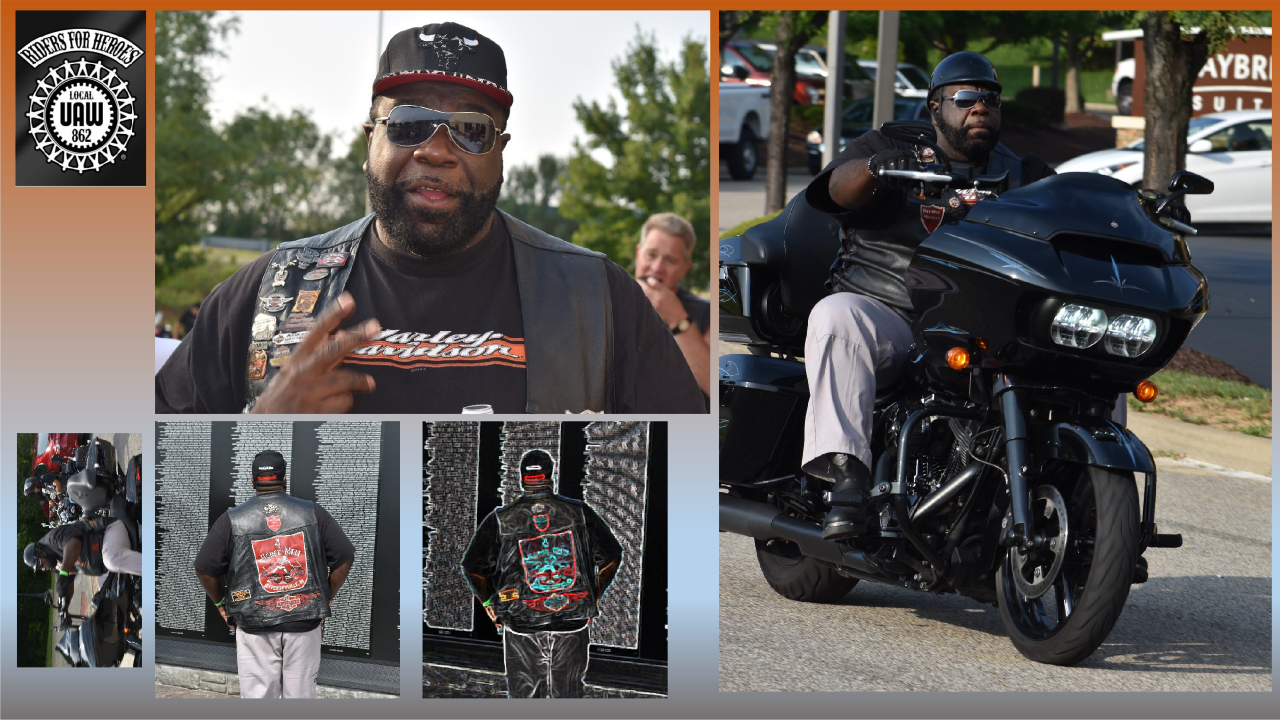 E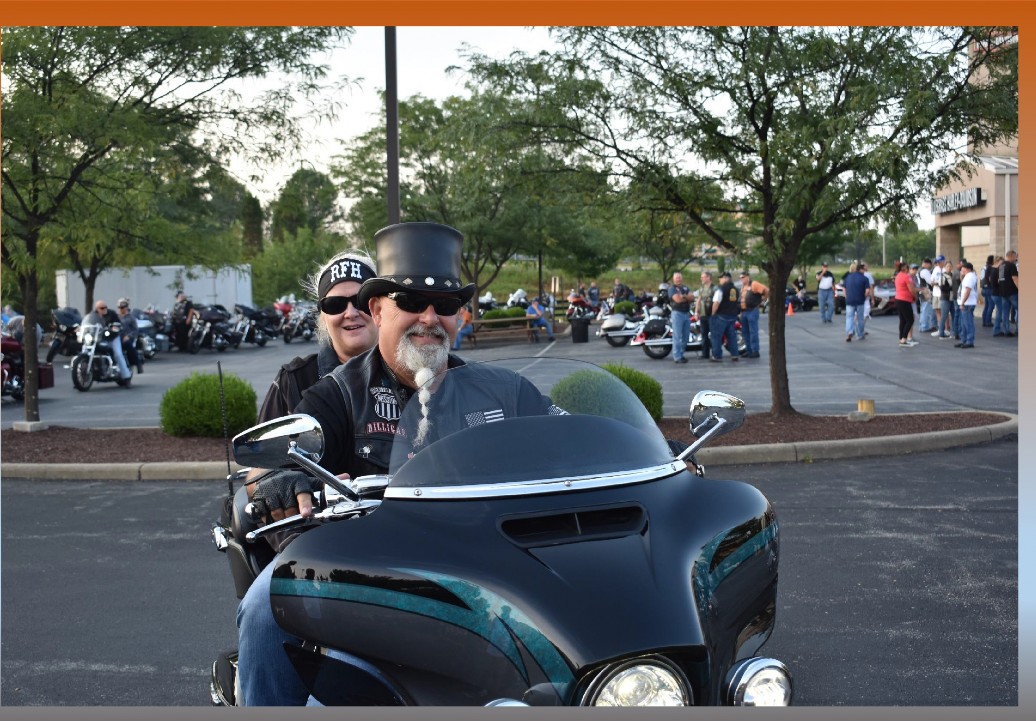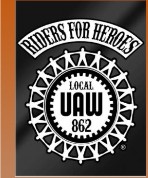 Jeff Bailey
Love
the hat!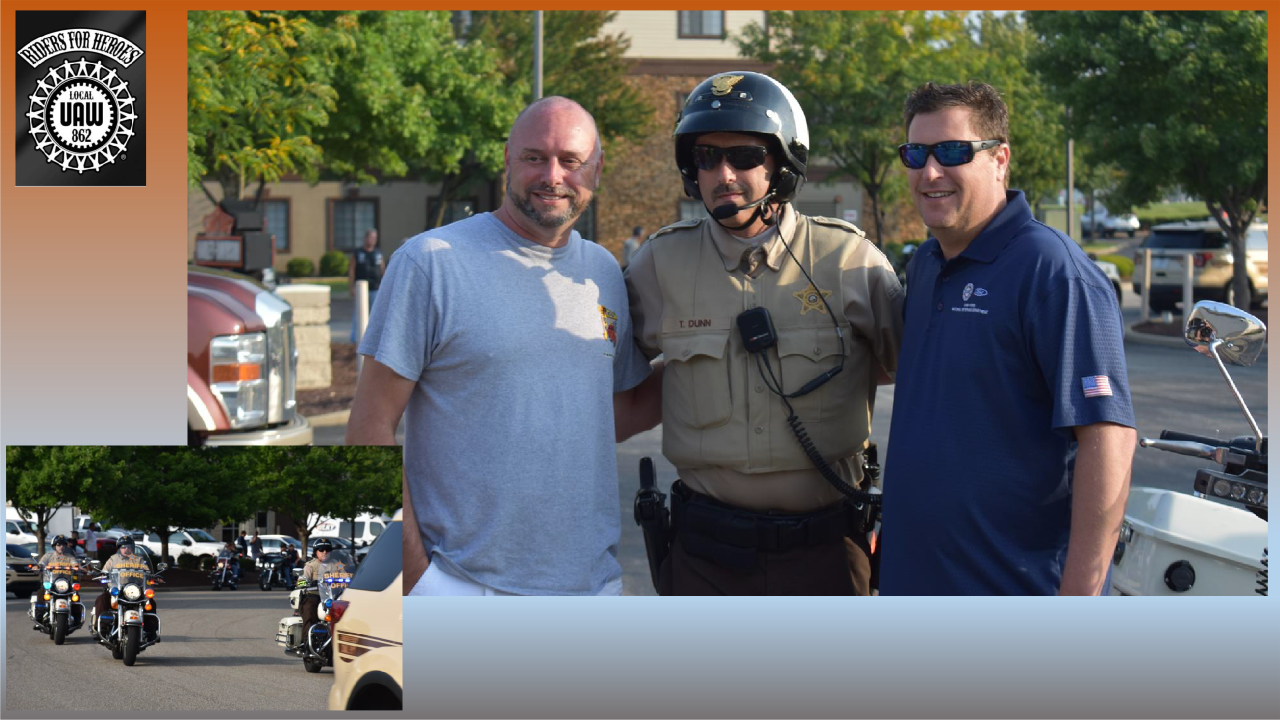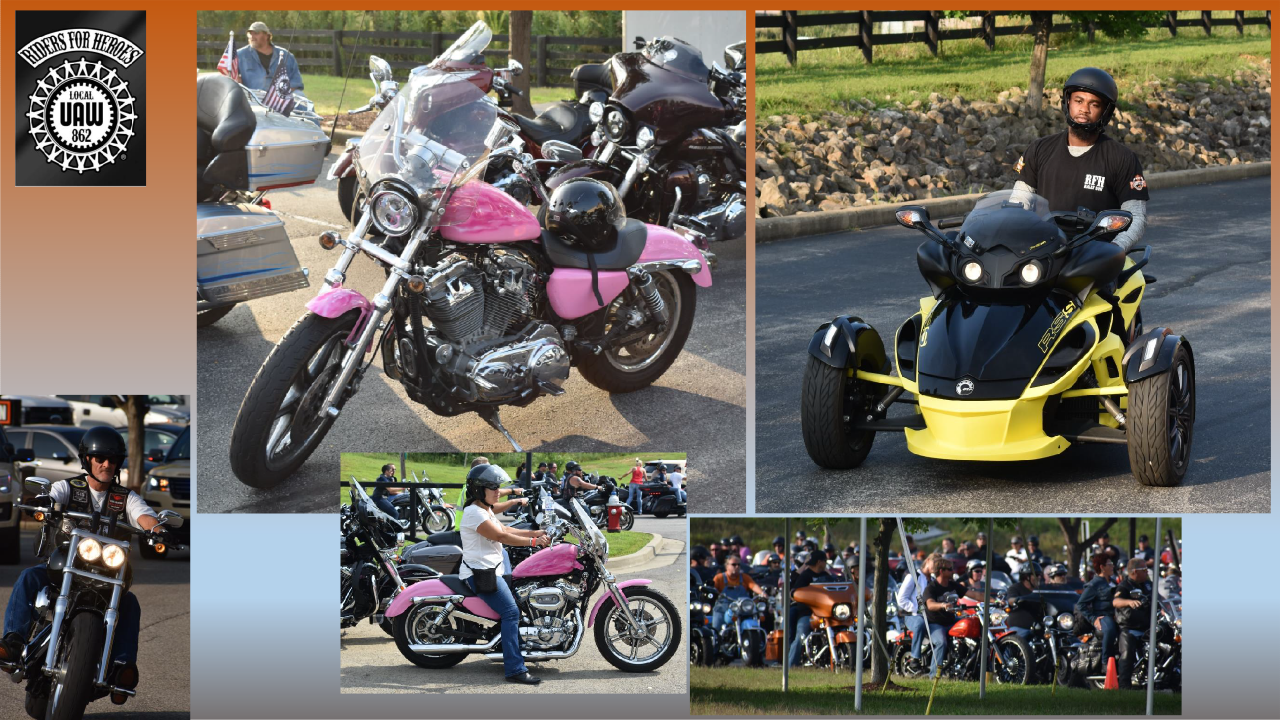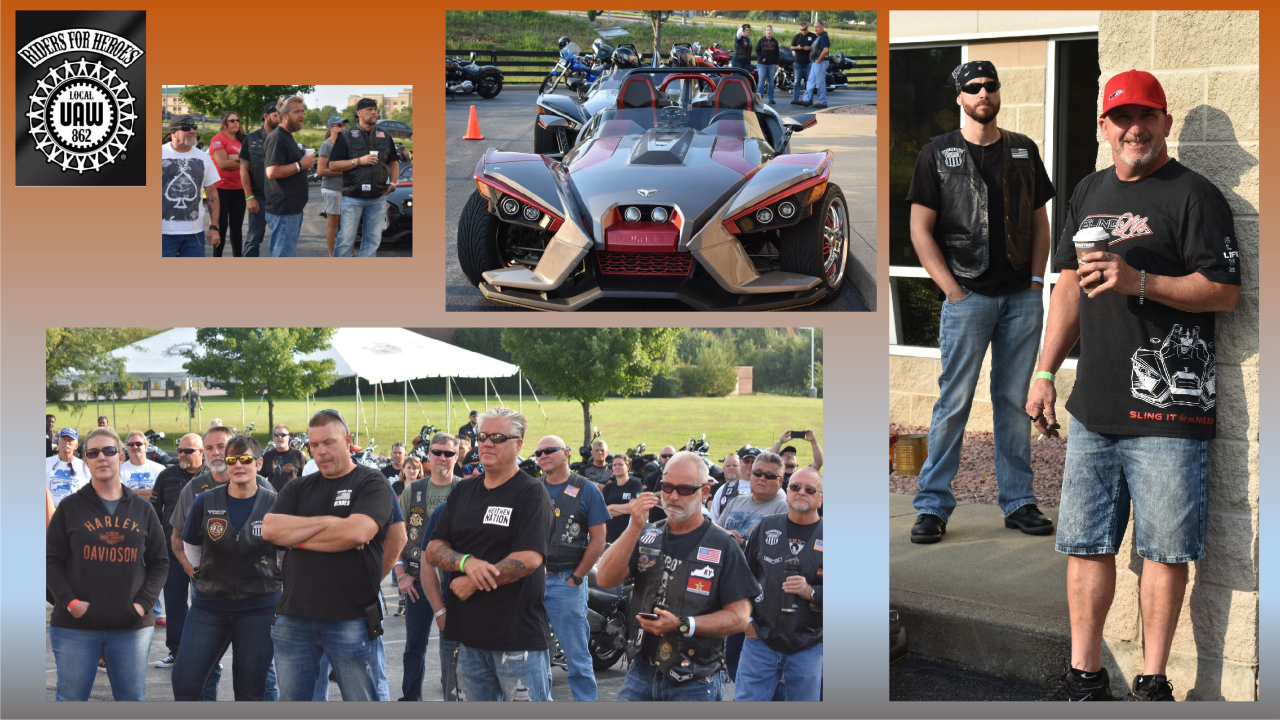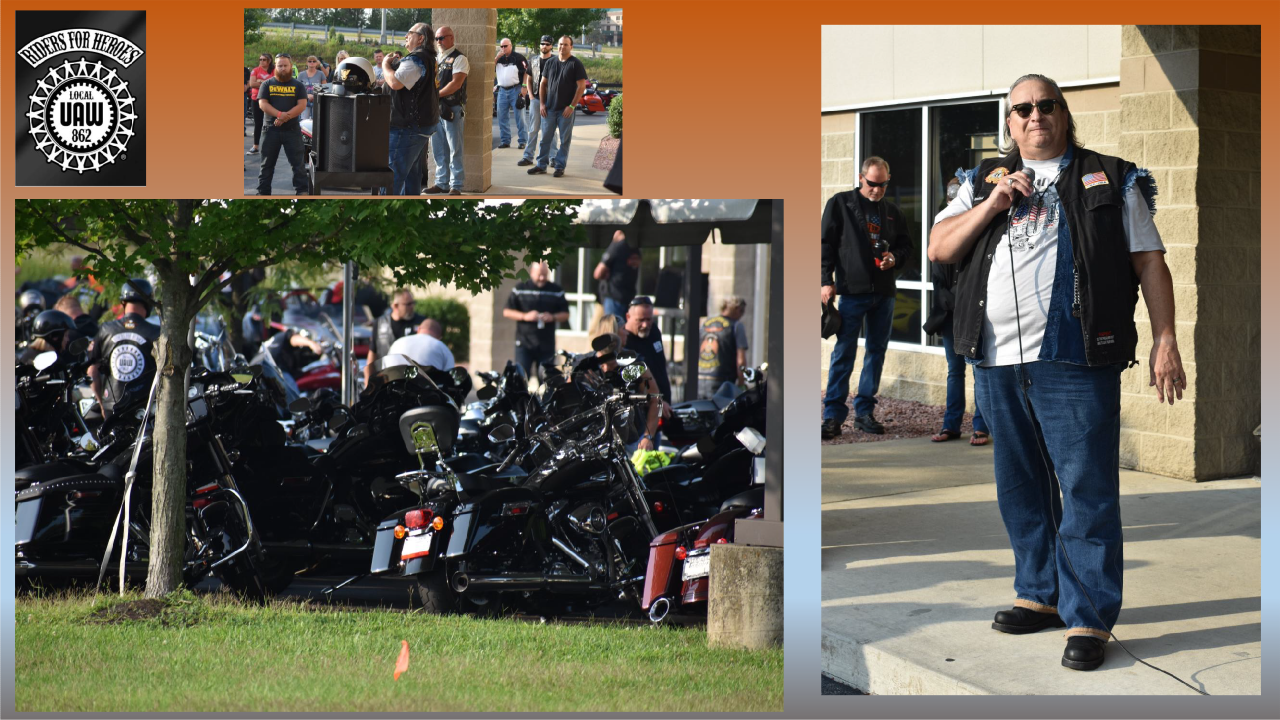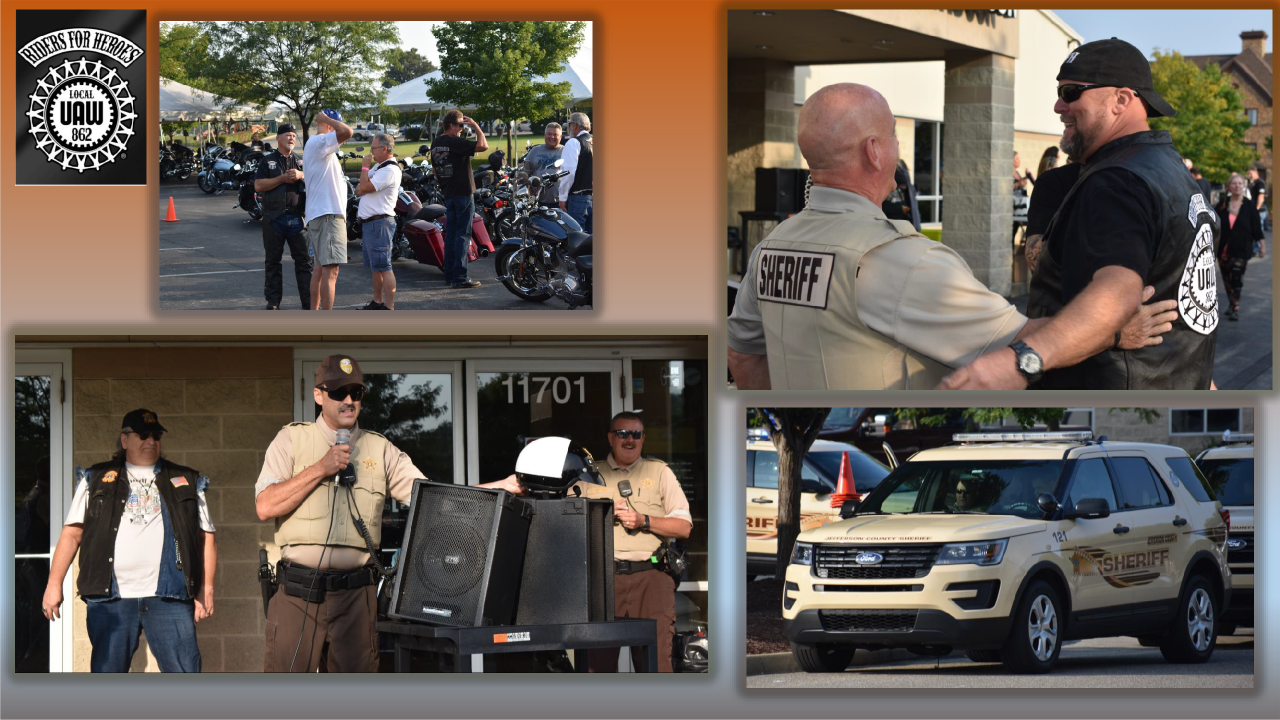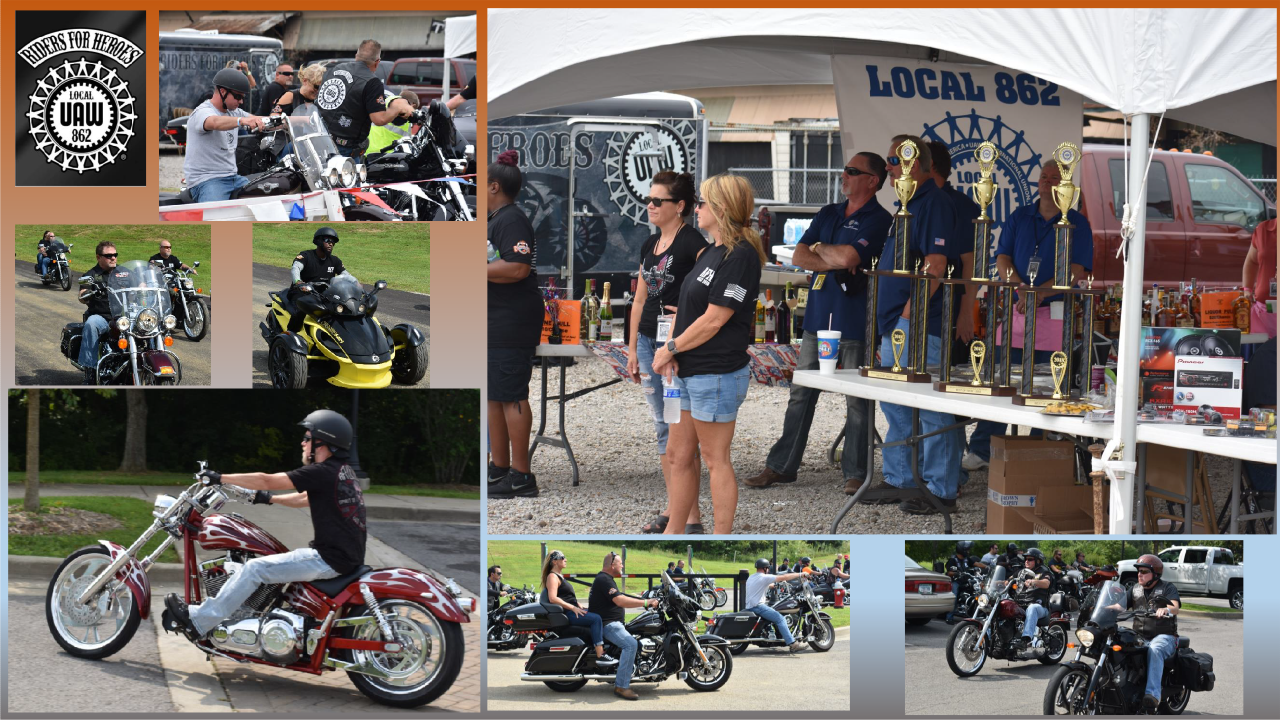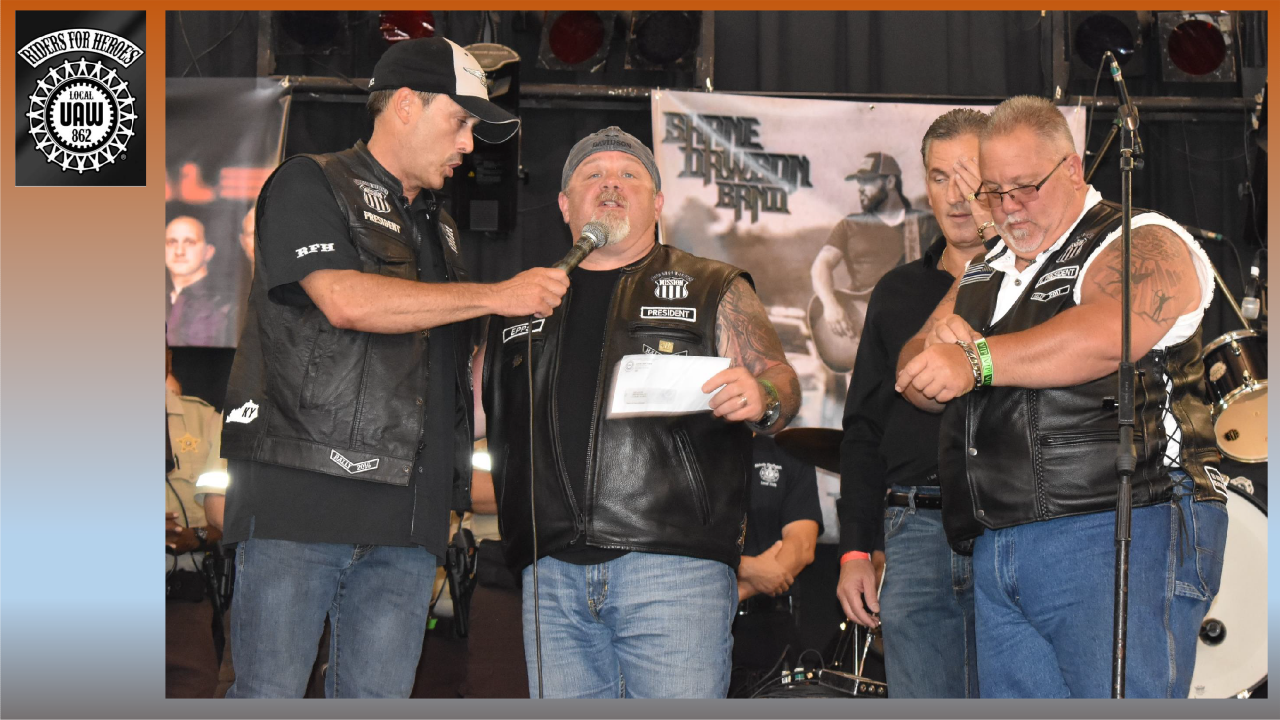 FRAP Local 3000 attended last year and took it back to Michigan. They started their own Riders For Heroes. They were back this year supporting Local 862 with
$1K! Thank you
Flat Rock Assy.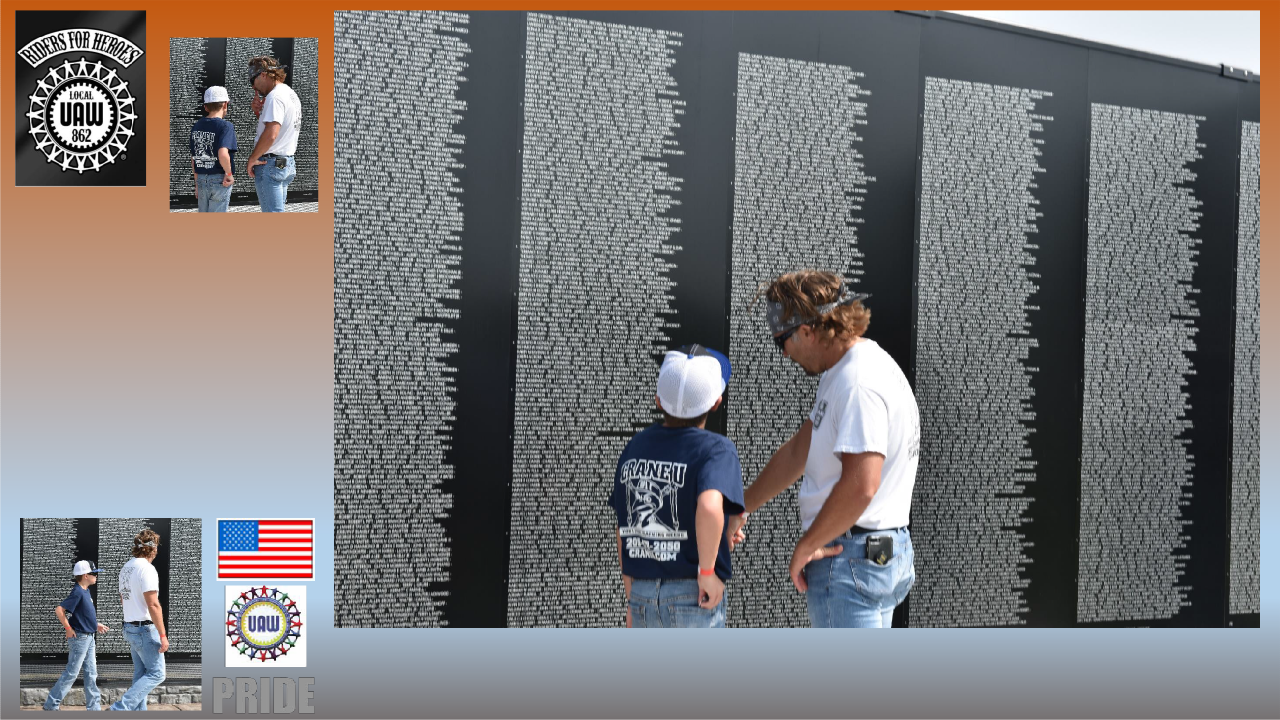 Proverbs 22:6 Train a child in the way he should go, and when he is old
he will not turn from it.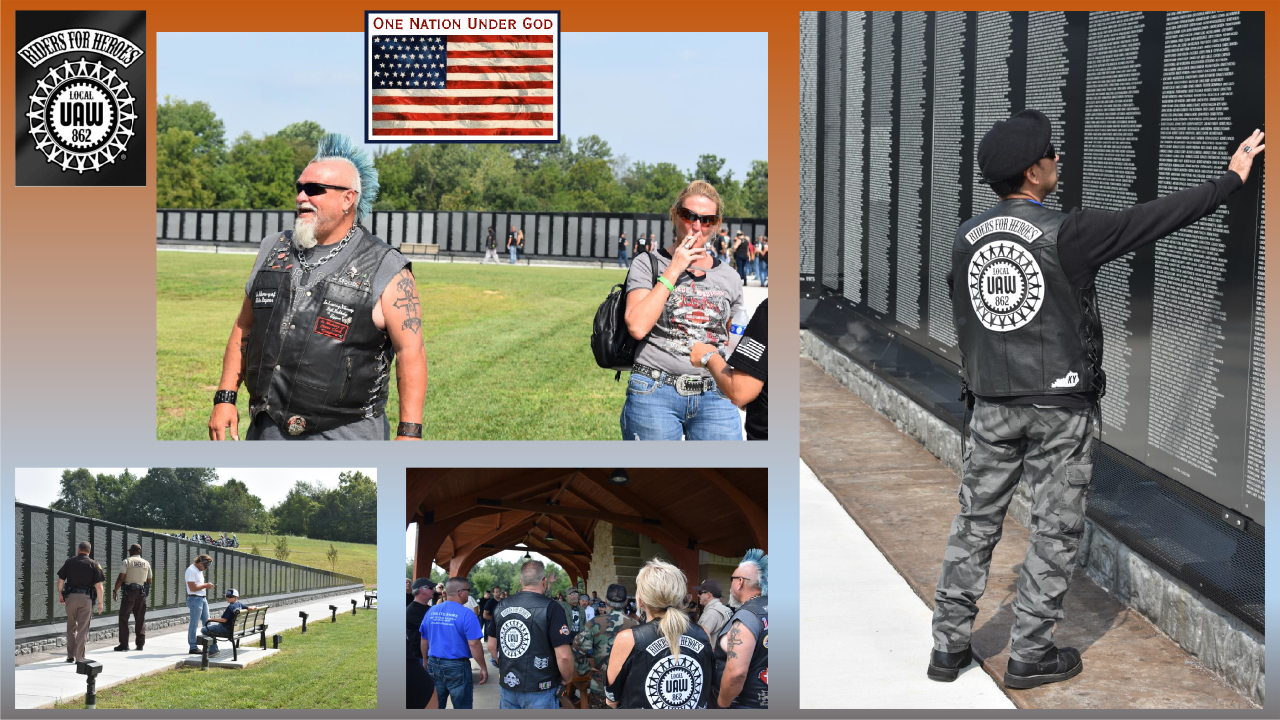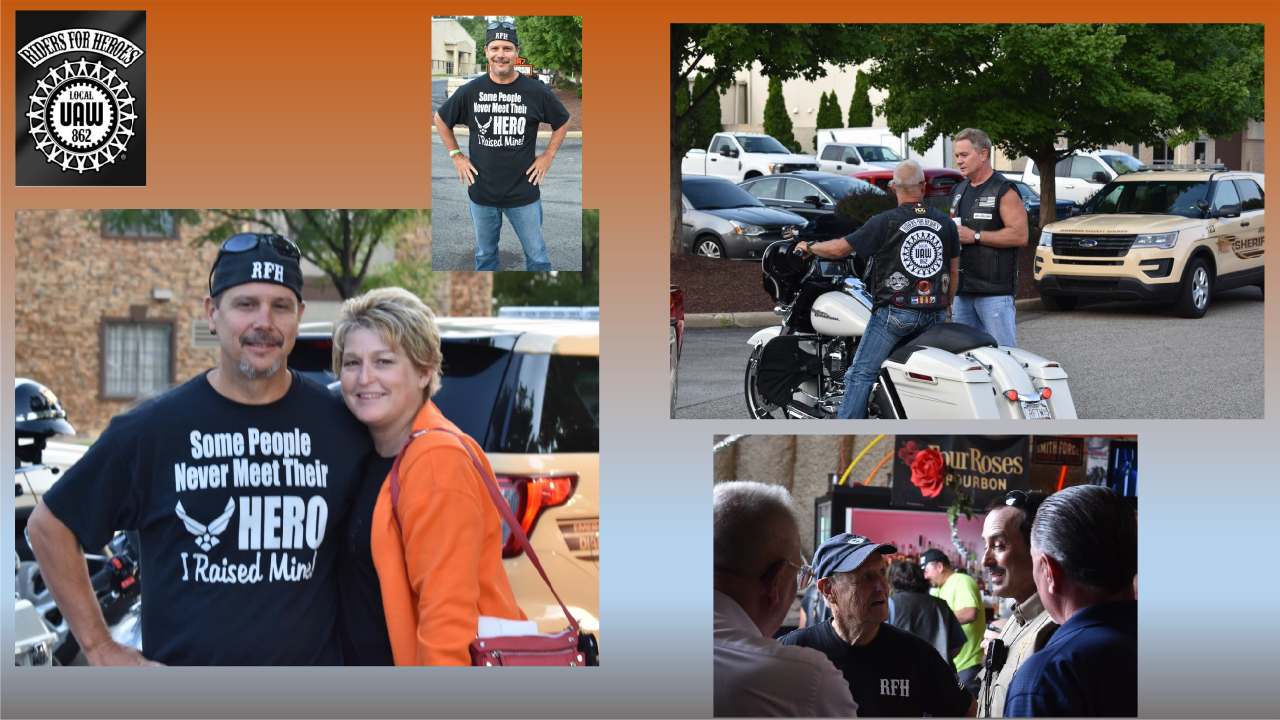 Phil workin' hard!
Great T-shirt, Rex & Lisa Spalding
Pap-Paw Stevens!!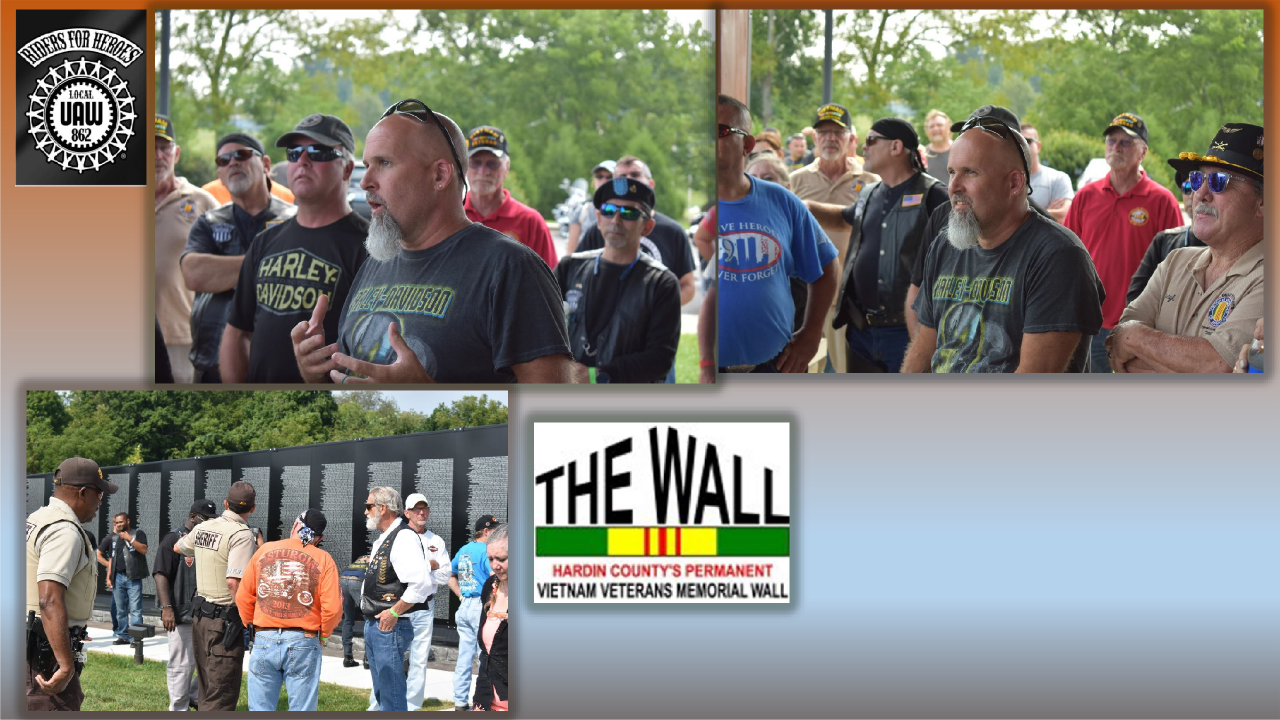 Nick Reid of the UAW-Ford Ramp gave and overview of the project for the riders. Everyone was deeply touched by the Vietnam Memorial Wall. Many of the riders are Veterans. This was truly the highlight of the ride.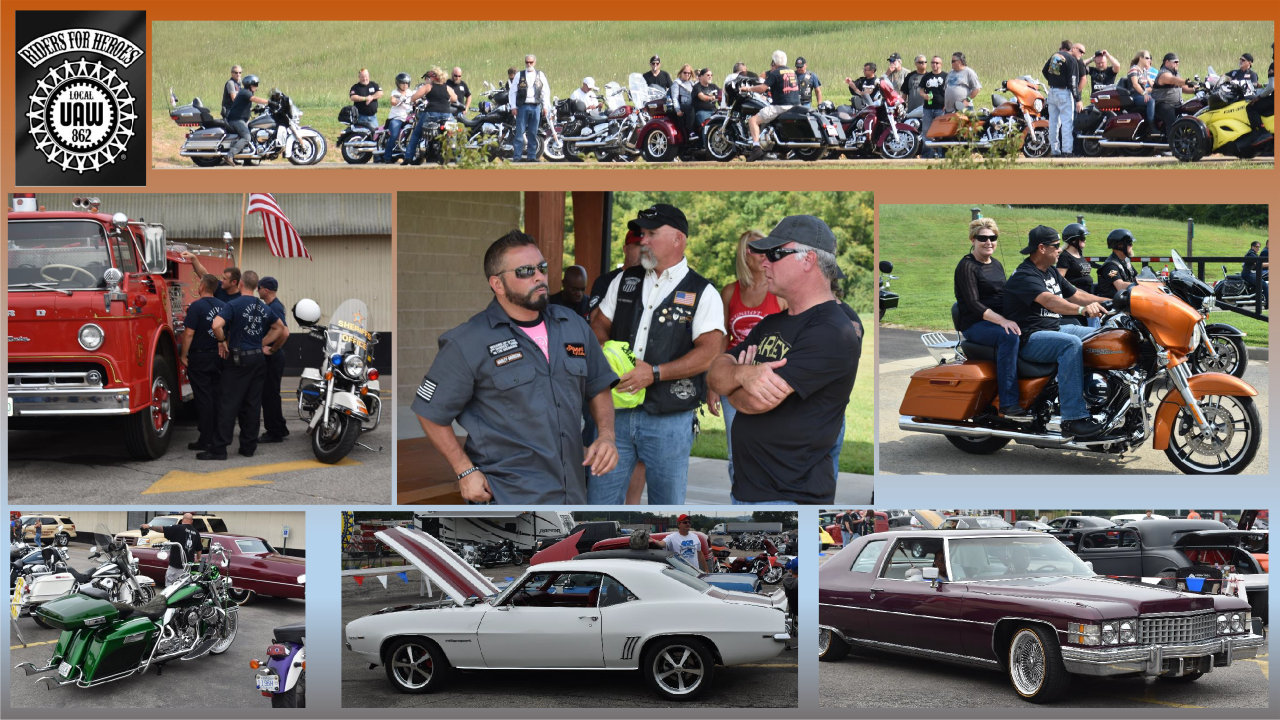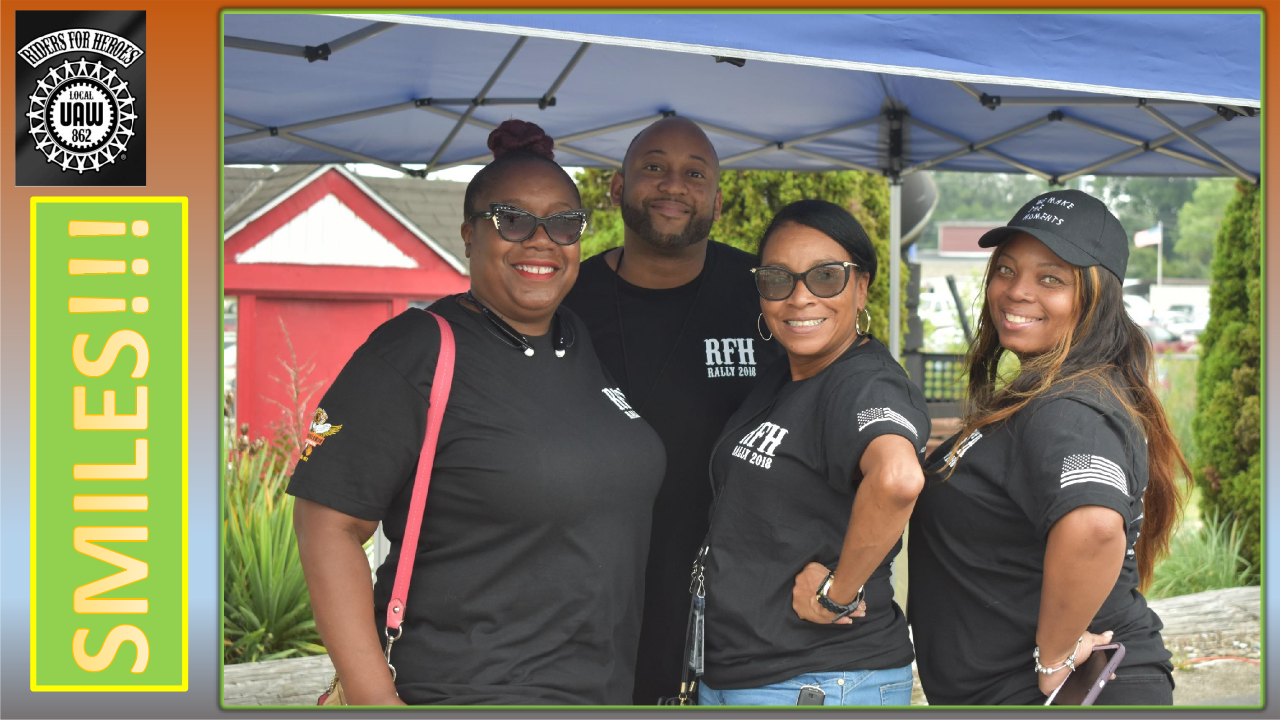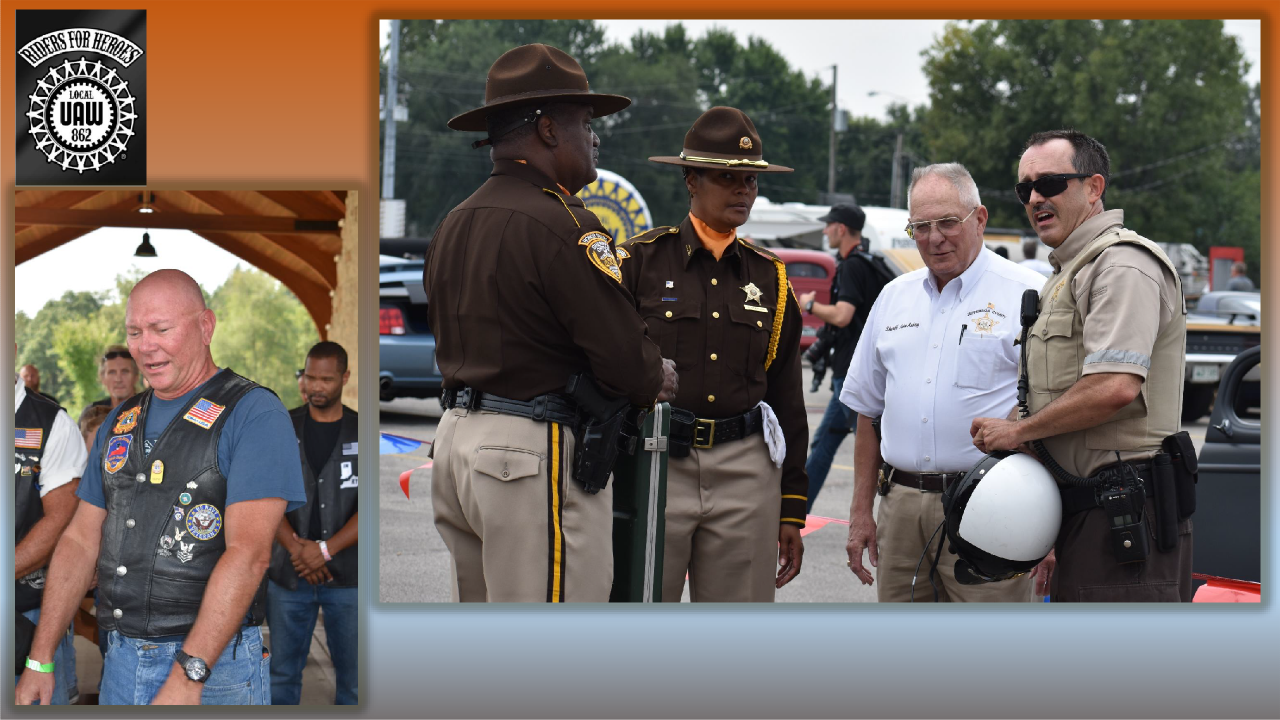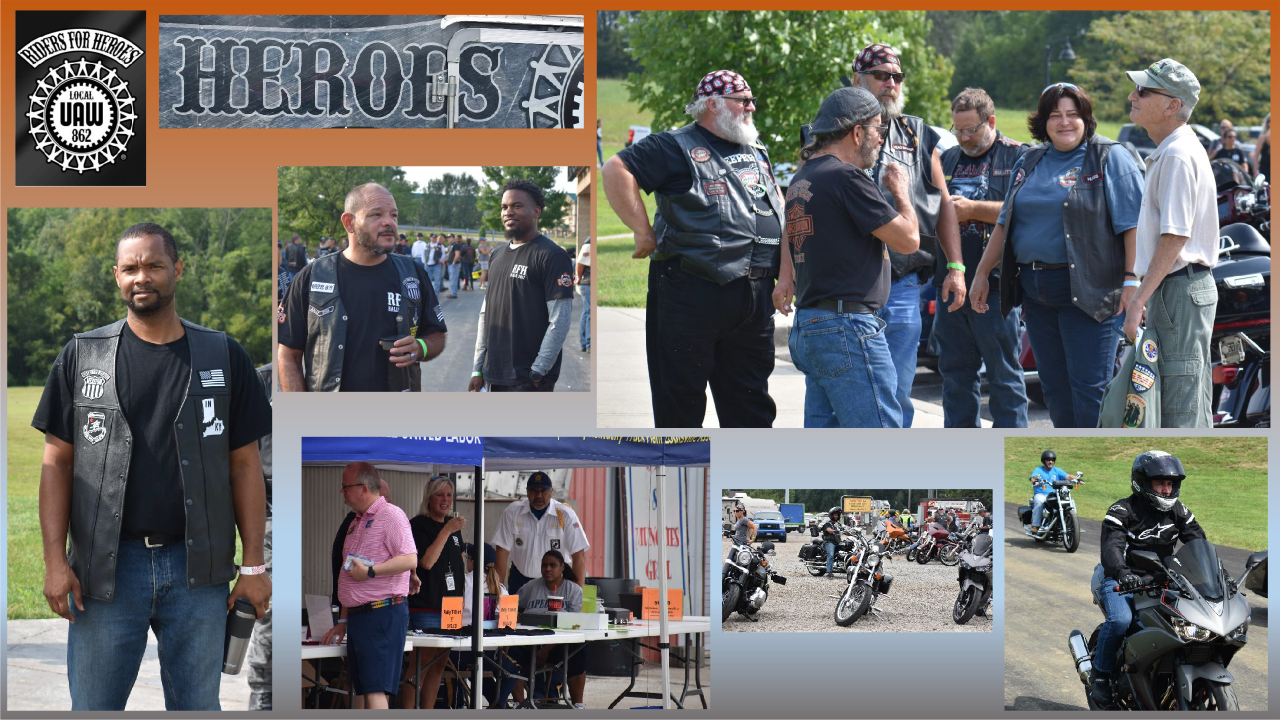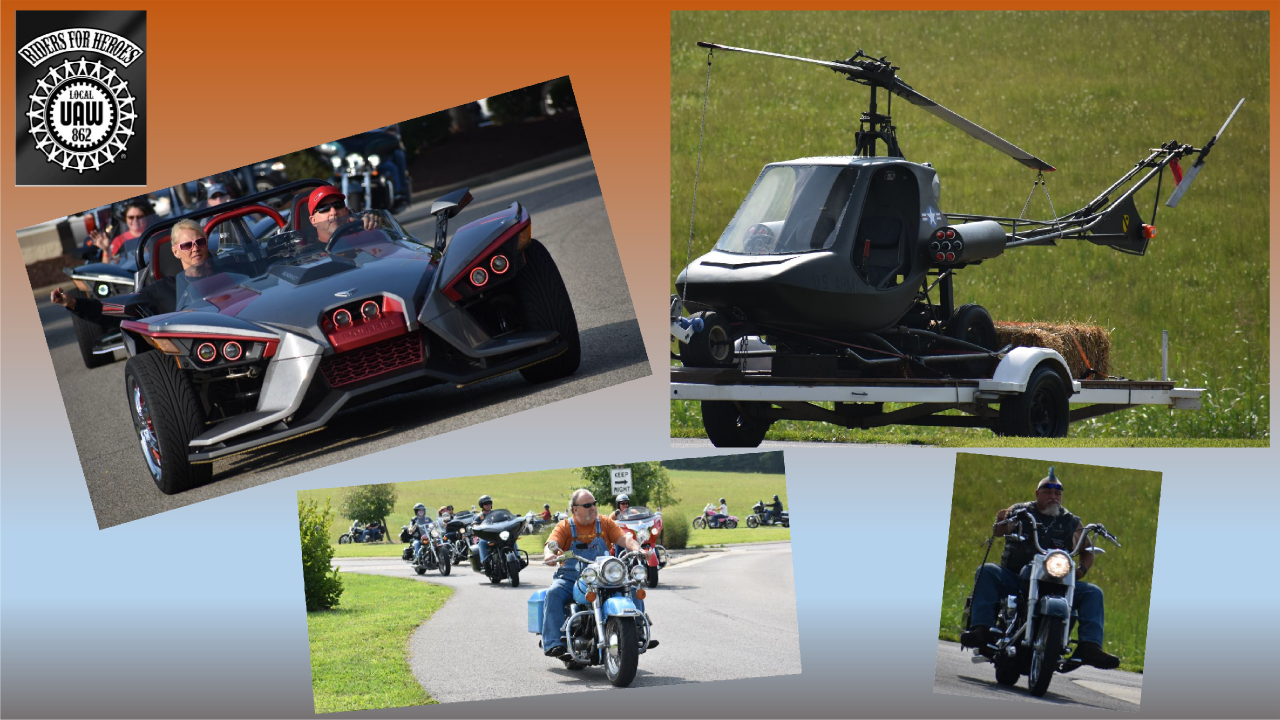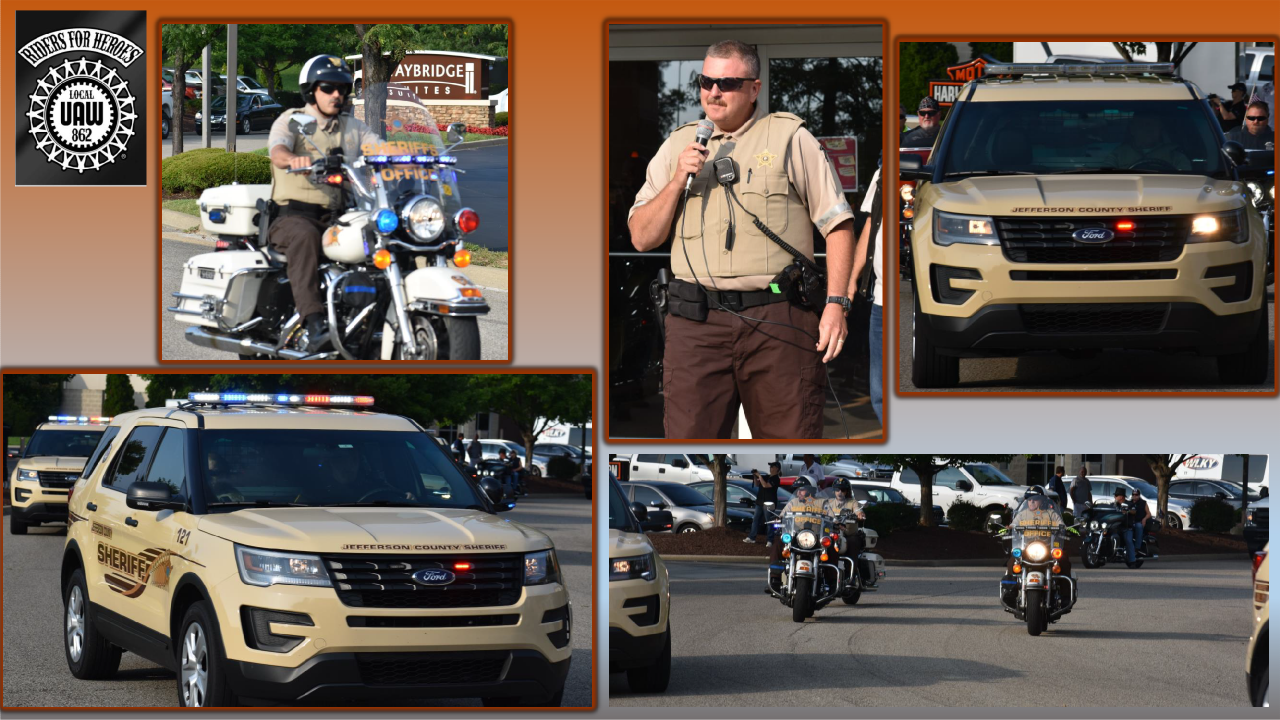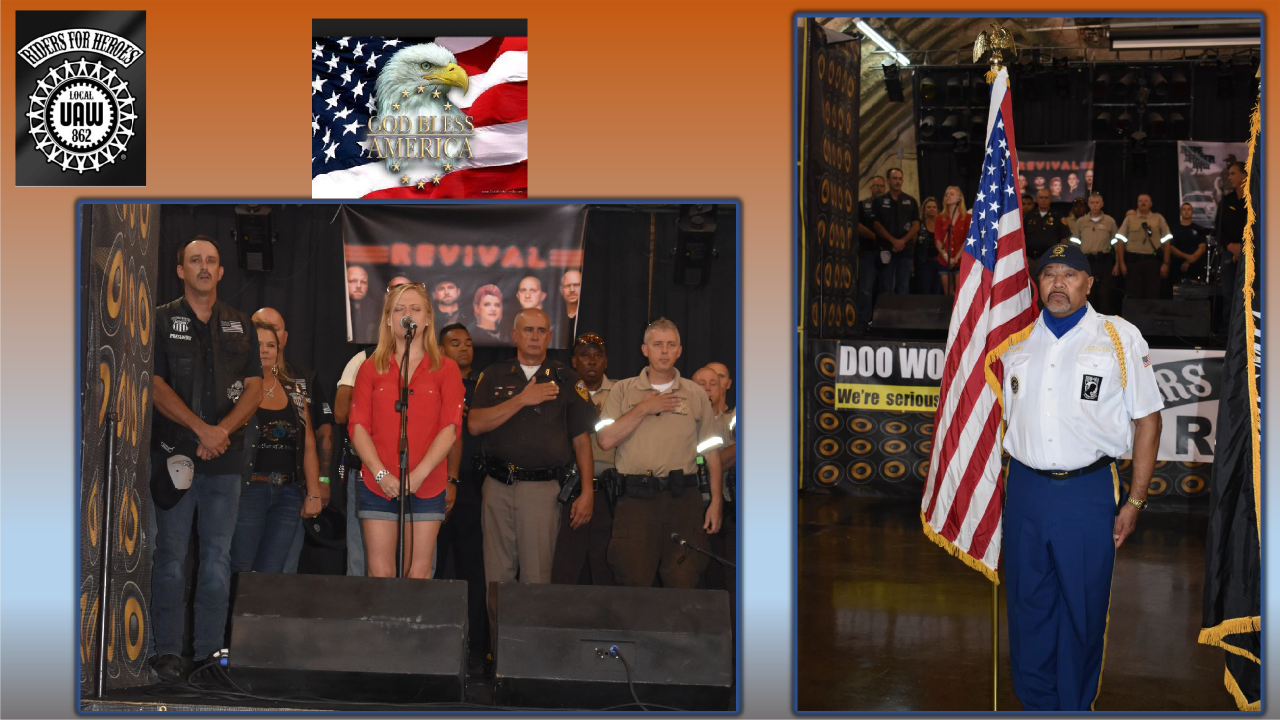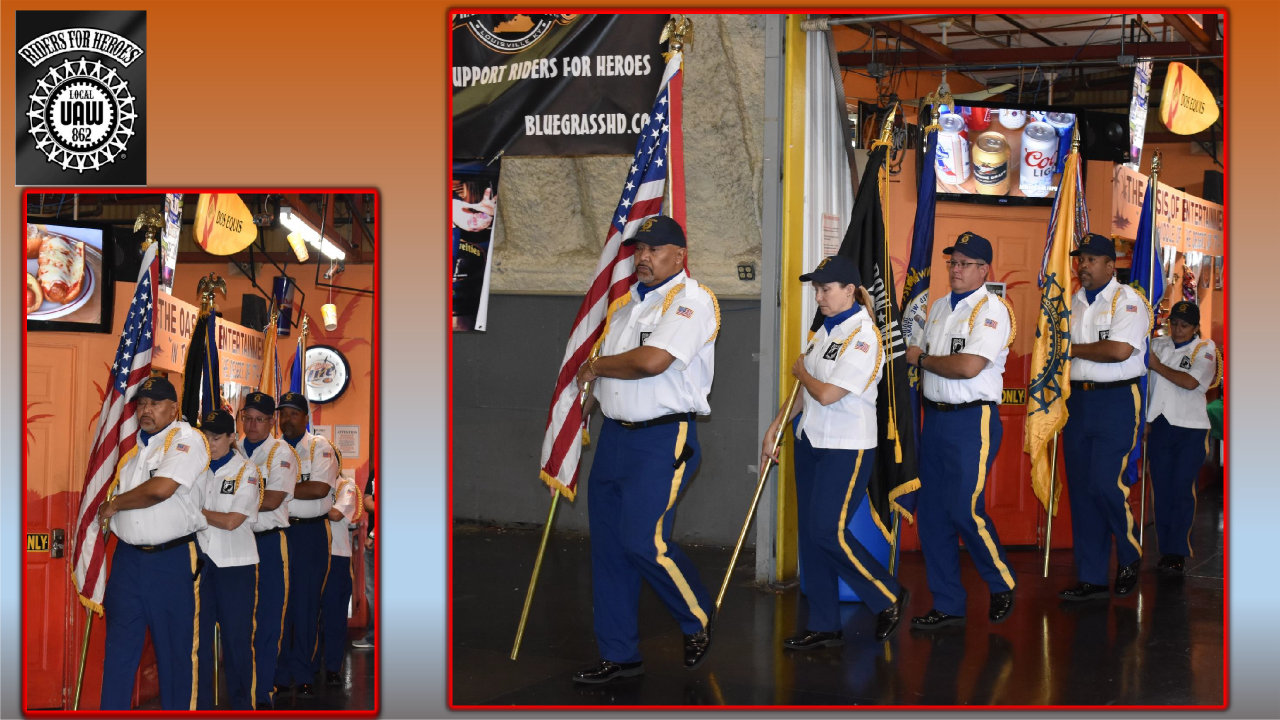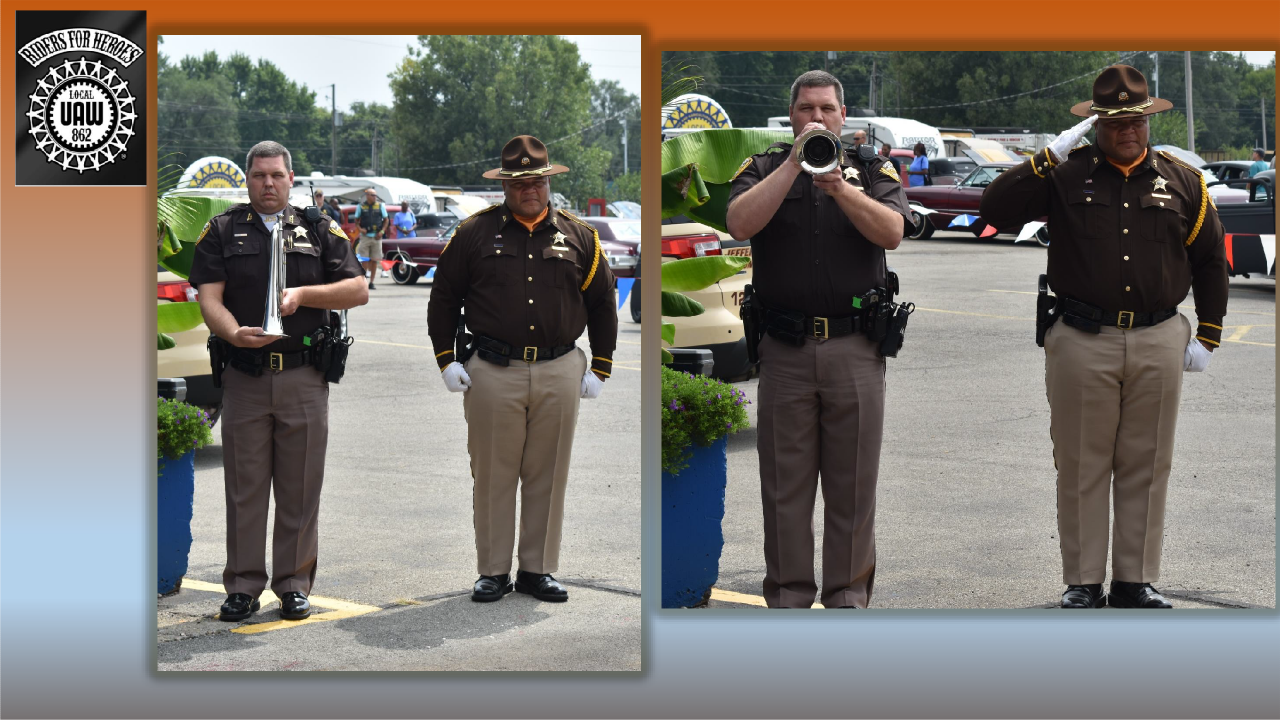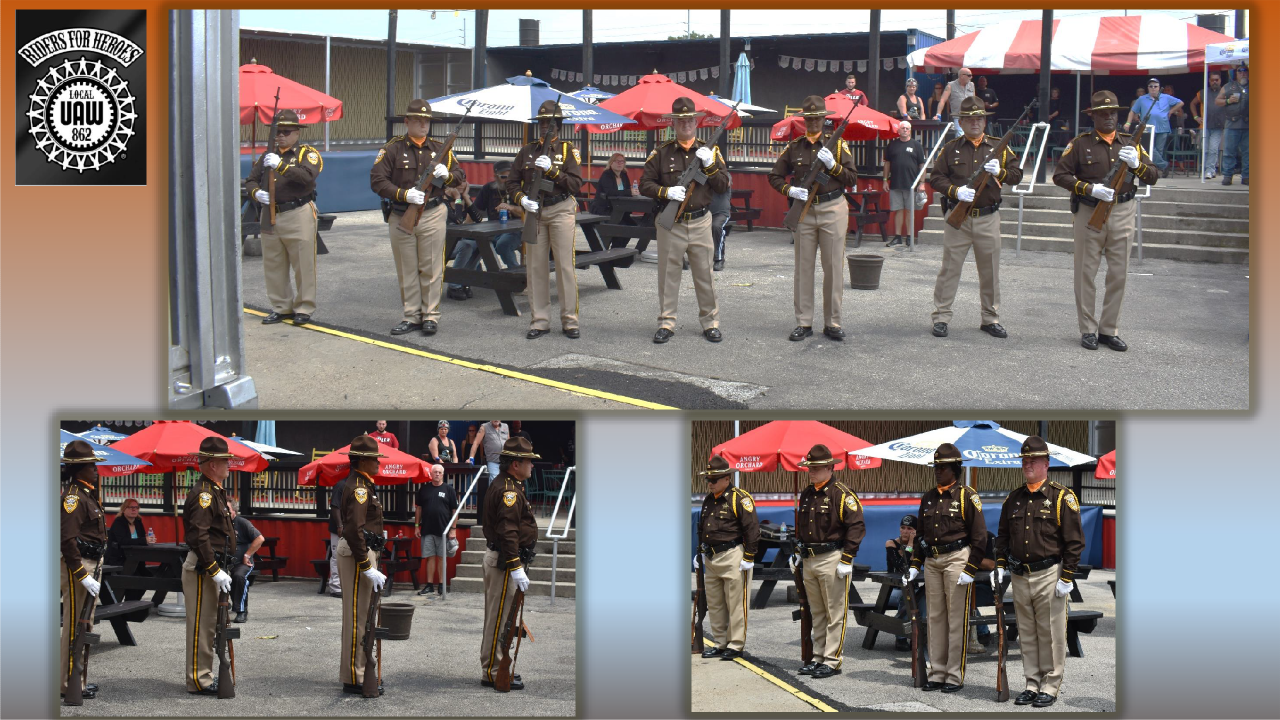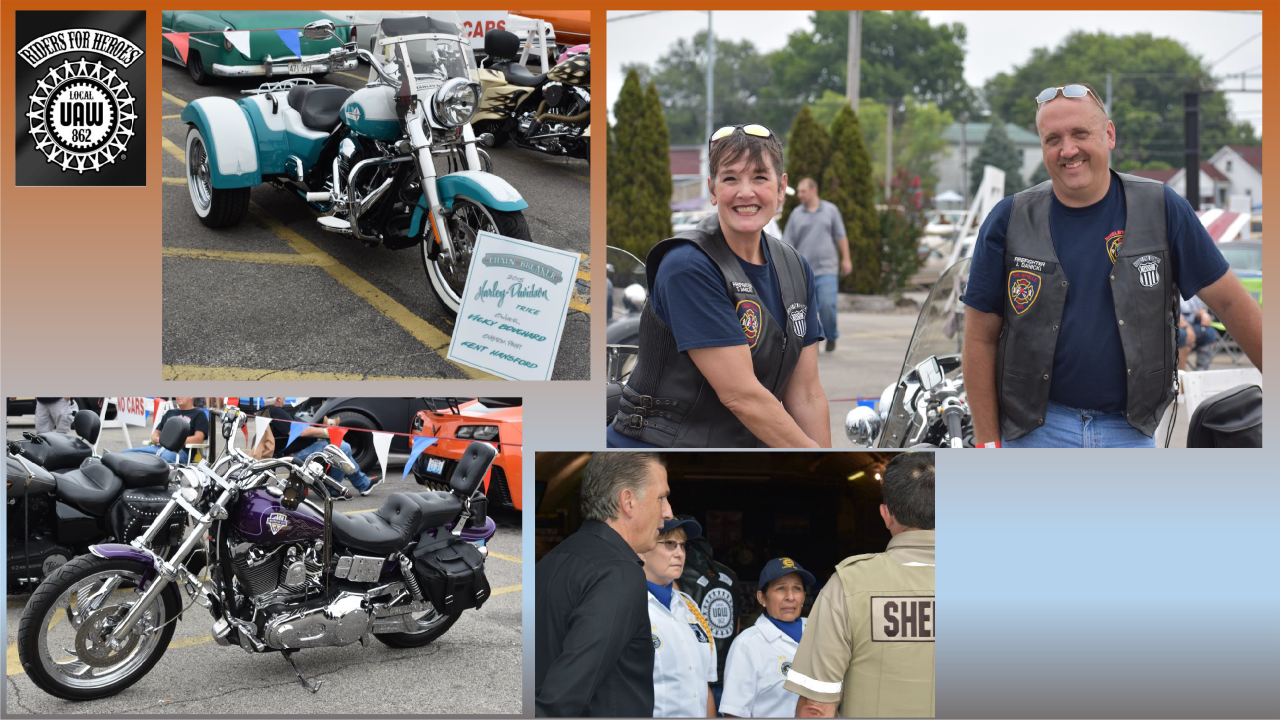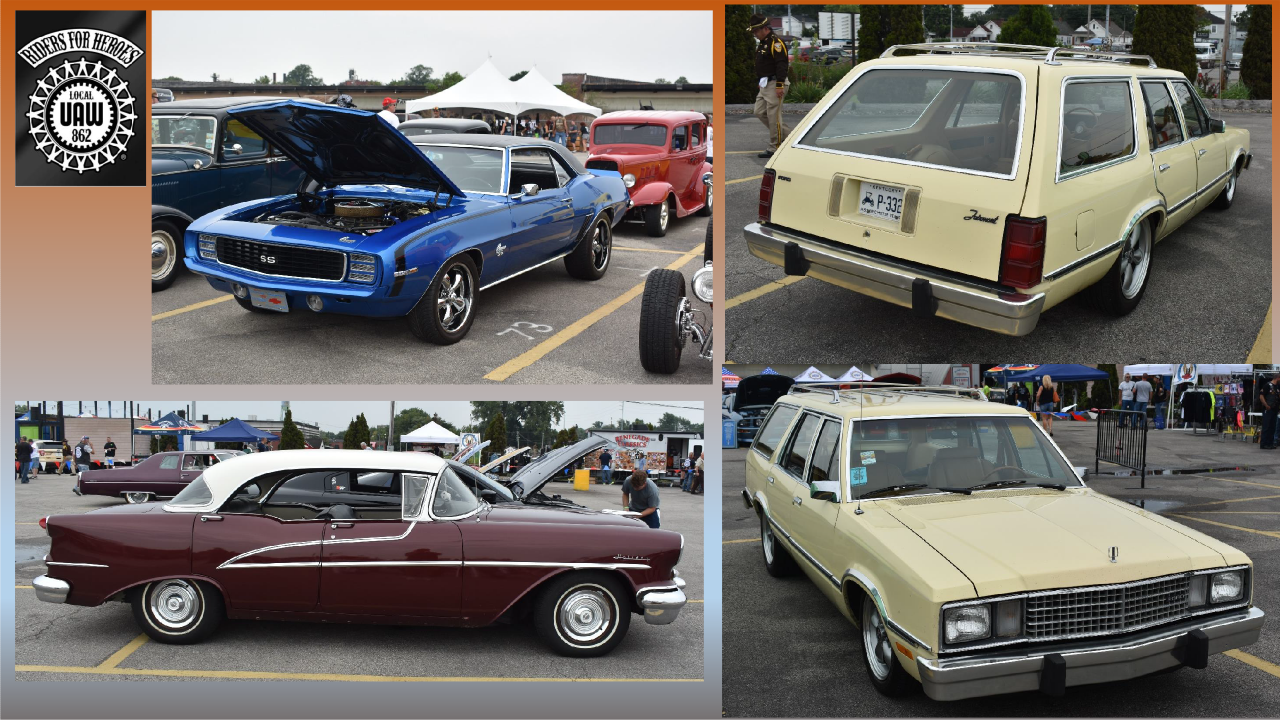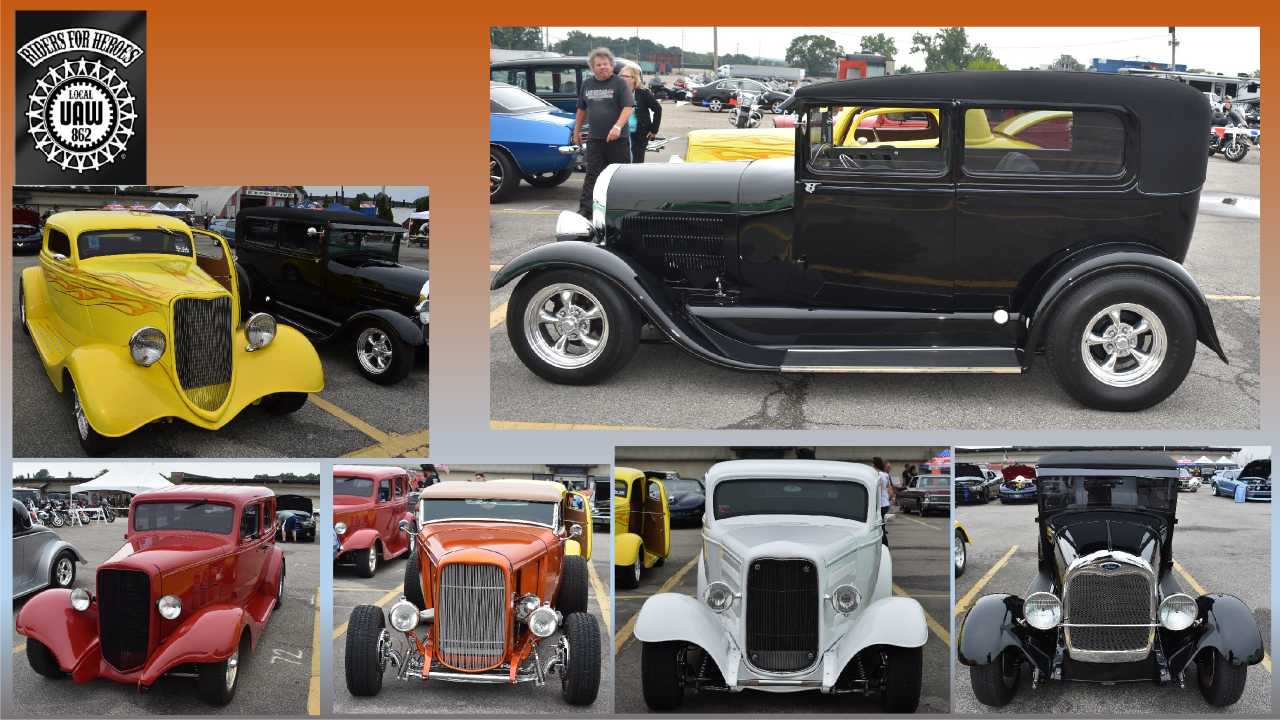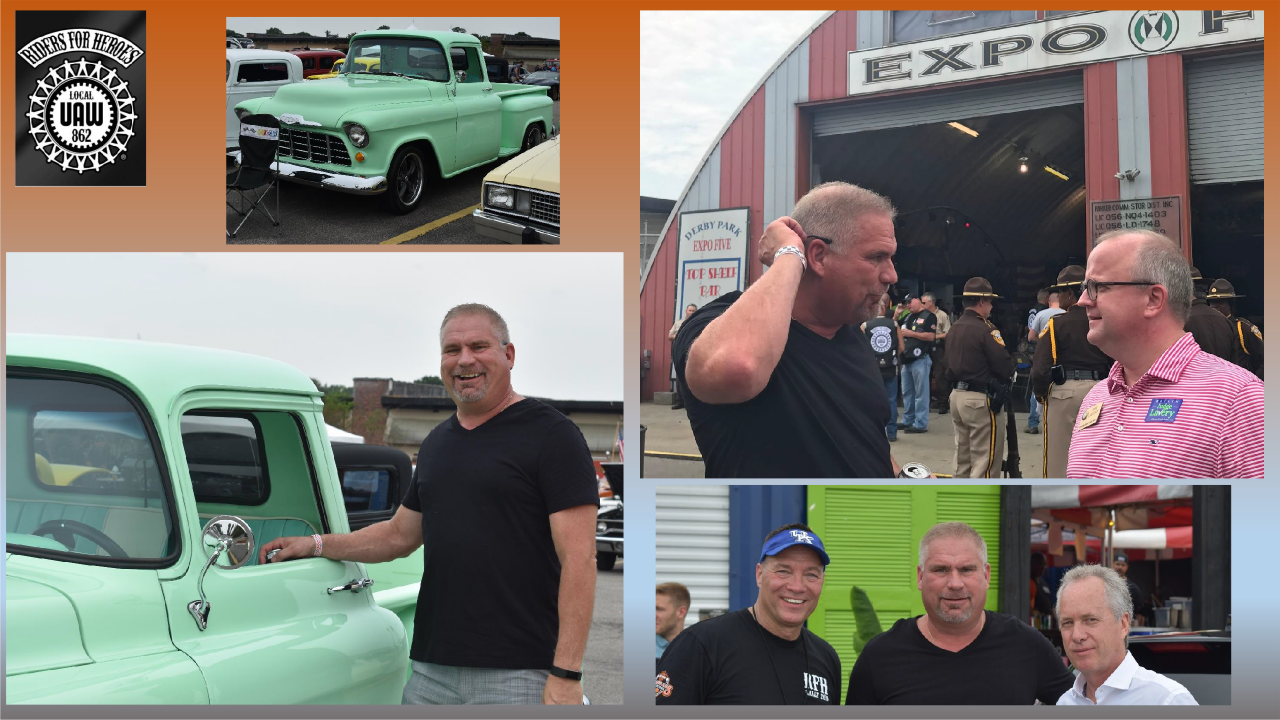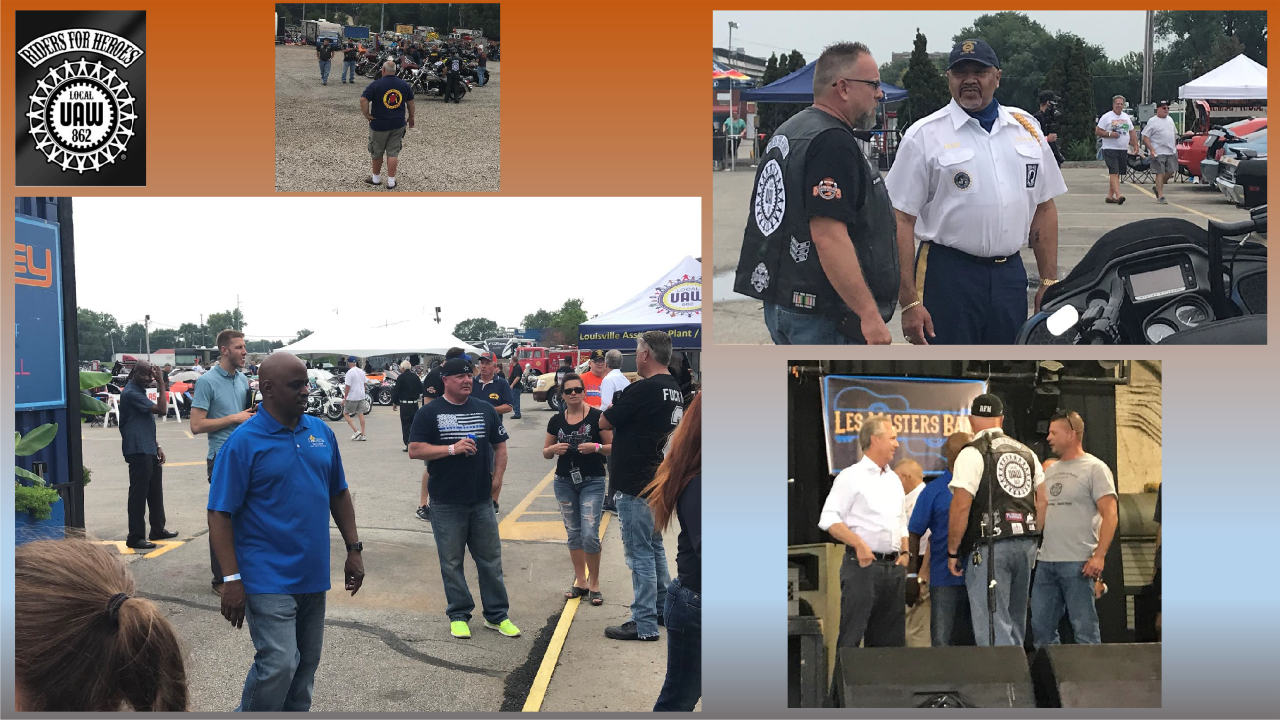 Metro Council President Dave James, thank you for your support!
Mayor Greg Fischer came out in support also!!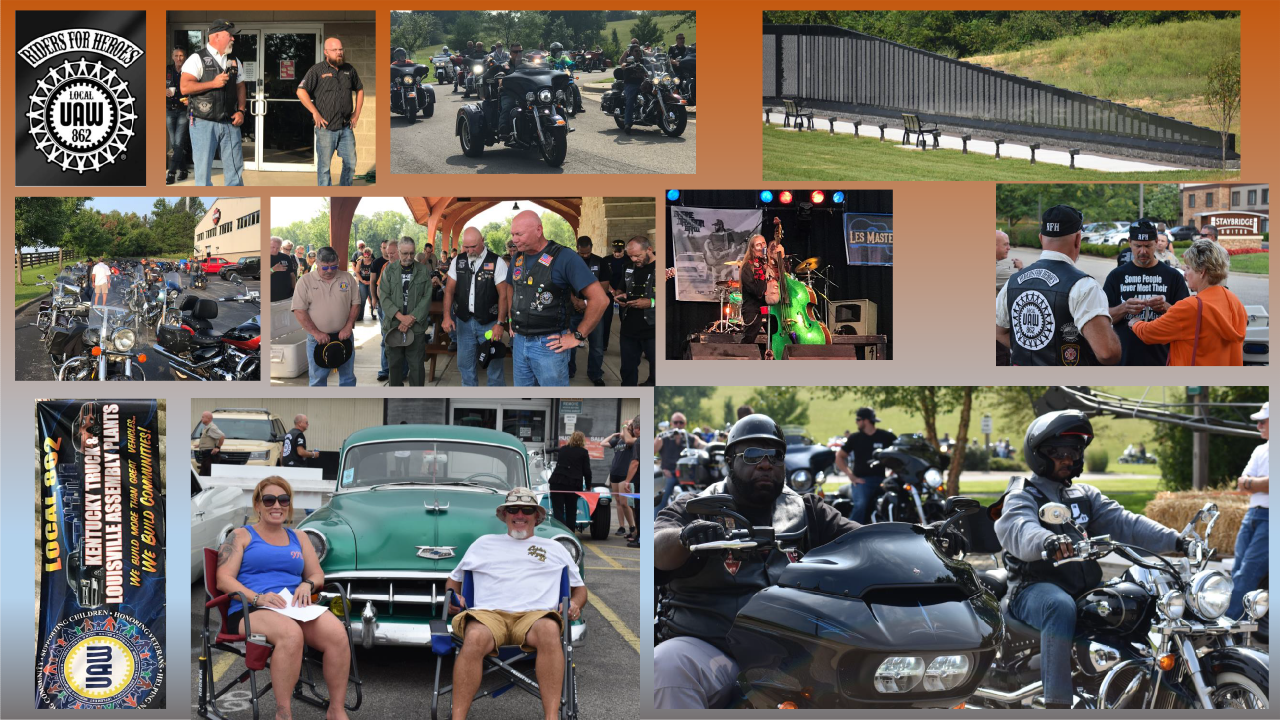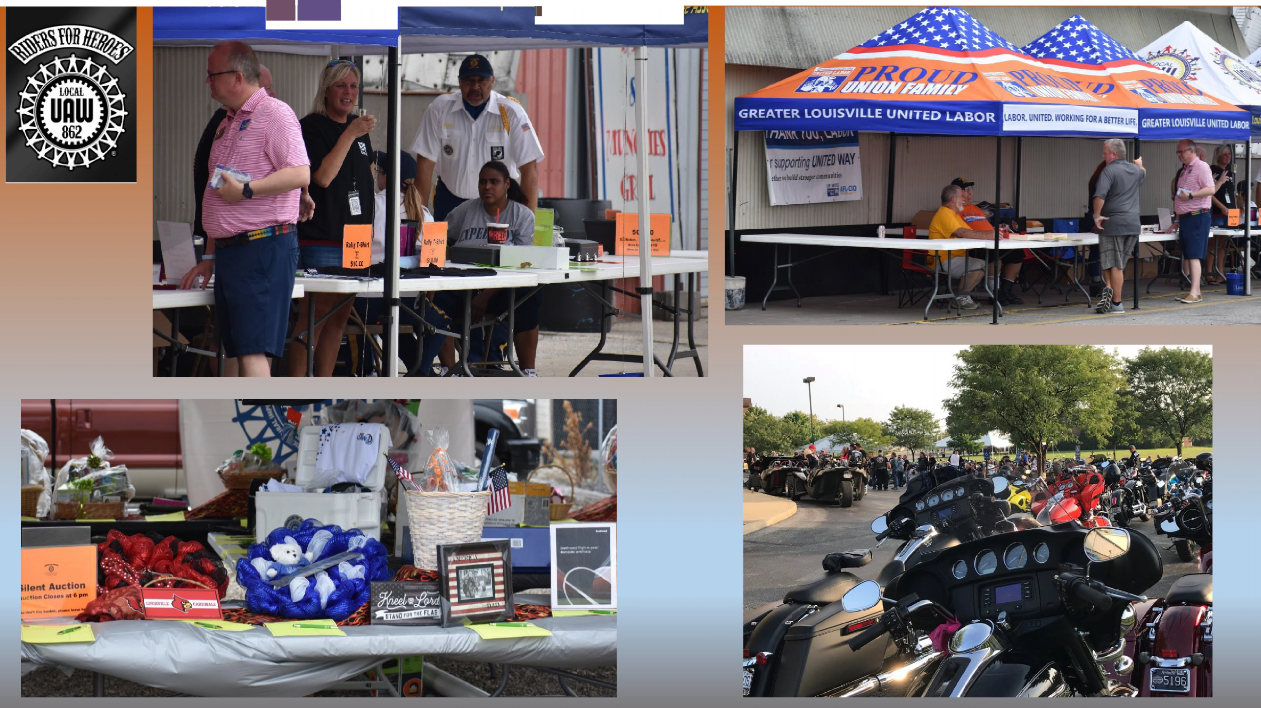 - - -
a.nuul\ '. . . ... .,.,, JJUL.I\ f\Ql\l );)Y/h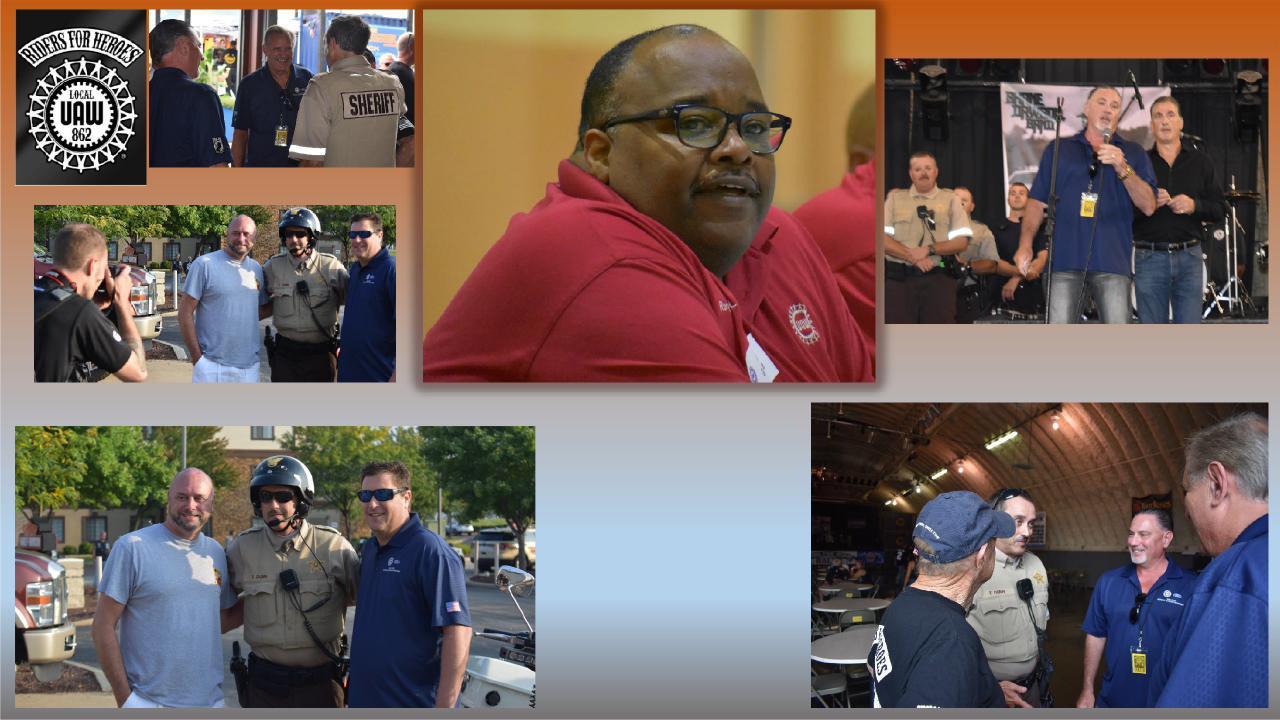 UAW VP Brother Rory Gamble, Thank you
For all Your Support!!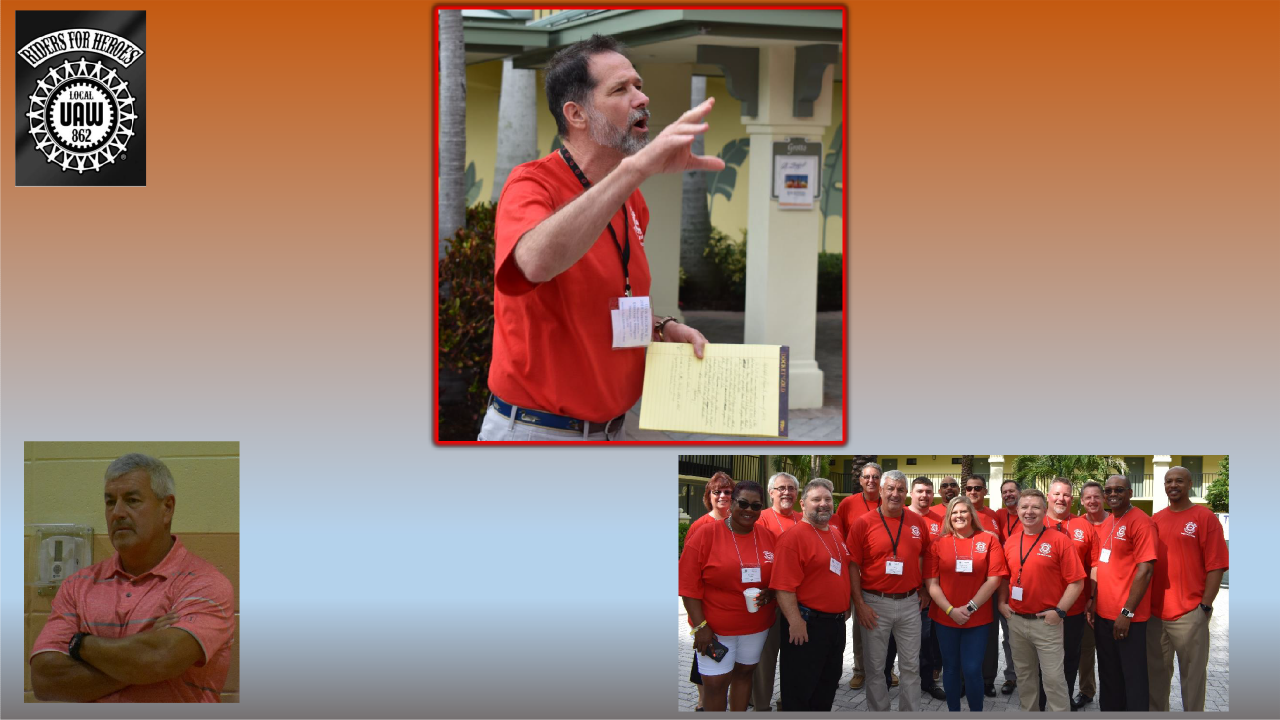 UAW Region 8 Director Mitchell Smith, Thank you
For all Your Support!!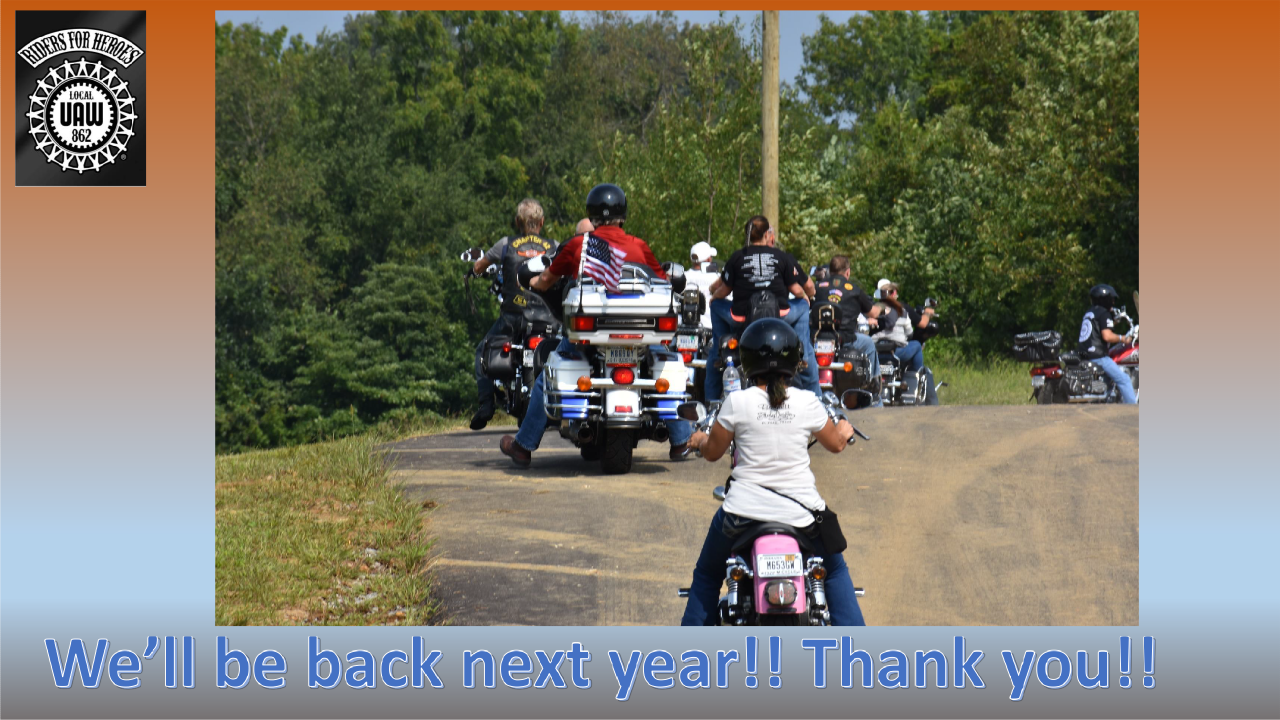 So Many People to Thank!!!
Volunteers!!! Sponsors!!!!
Bands!!!
But most importantly:
Our Veterans & Service
Men & Women
First Responders